Exporters from the Urals can change part of the supply from Europe to the CIS countries, thanks to anti-Russian sanctions, which make it difficult for some goods to pass through Russian territory. About this TASS declaration at the Ural Chamber of Commerce and Industry.
"This applies mainly to goods going by road, from Europe via the territory of the Russian Federation to Kazakhstan and Kyrgyzstan. "The latest sanctions against Russia have limited this export," said Mikhail Kozlov, Vice President of the Ural Chamber of Commerce and Industry.
According to him, due to complex logistics, products from Europe are delivered to the markets of the CIS countries at a higher price, which makes them less competitive.
He added that now manufacturers of high-tech products in the Sverdlovsk region should use the opportunity to enter the markets of Asian countries, primarily the CIS countries.
June 9, from the results of a survey conducted by the European Business Association (AEB), recognizedThat the majority of Western companies that are members of the AEB see certain prospects for business development in Russia's domestic market, despite the sanctions restrictions and economic uncertainty. The main reasons are the opportunity to increase market share against the background of the departure of a number of foreign firms and reduced competition.

Source: Gazeta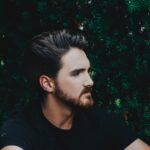 Ben Stock is a business analyst and writer for "Social Bites". He offers insightful articles on the latest business news and developments, providing readers with a comprehensive understanding of the business world.