Turkish bank Deniz started to write down amounts of up to $60 in foreign currency from the accounts of Russian citizens and close their accounts. Basically, the measure concerned those who had less than $2,000 (about $85) in their account at the time they were debited. In this respect reported RIA Novosti, citing a source.
Customers of the credit institution said that DenizBank started debiting up to $60 from the accounts of Russian citizens this week and closing their accounts in foreign currency, while there was no explanation from bank representatives.
The source of the agency stated that the bank started closing the accounts of those who were under 2 thousand lira at the time of debiting. At the same time, there was no other criterion such as having a residence permit in Turkey. Other bank customers who have a certain amount in the account do not have difficulties.
In mid-December, the newspaper Izvestia, referring to advertisements broadcast on private Telegram channels, WroteTurkish stockbrokers began to offer the Russians a new way to convert funds into foreign currency. We're talking about being able to send money through SBP to a company account in a Russian bank and then receive cash in an office abroad.
Prior to that, RBC, citing sources, wrote that the size of deposits required to become a client of one of Turkey's largest banks, Denizbank for Russian citizens, has increased almost 10 times, reaching at least $5,000.

Source: Gazeta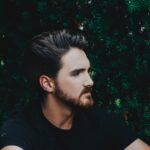 Ben Stock is a business analyst and writer for "Social Bites". He offers insightful articles on the latest business news and developments, providing readers with a comprehensive understanding of the business world.