Some banks in the regions of Russia began to issue deposits in the so-called "patriotic deposits" for participants in the special operation and their relatives. In this respect writer RBC, which reviews the offers of a number of credit institutions.
Some regional banks began to offer their customers deposits and assistance to military personnel related to the military operation in Ukraine. We are talking about products for a certain category of customers, as well as deposits with a charitable component. Corresponding proposals appeared in Tatarstan, Crimea, Nizhny Novgorod and Yakutia. For example, some Yakut banks offer individuals a 9% annual Valor deposit, which is one of the highest rates in the range of savings products.
Market experts agree that even if special operations are not needed, deposits to which part of the income is transferred for charitable purposes are rare in Russia. At the same time, banks do this themselves to increase loyalty among customers and their own reputation. However, such products are of interest only to a narrow circle of people.
Analysts have calculated that the growth rate in household deposits in the country does not exceed 10%. The real growth of these deposits is zero, given last year's inflation and low base. That is why banks are trying to lure customers in new ways, taking into account modern realities. For example, contributions related to special operations make customers feel like they are "partners in the fate of the country".
In early May, the CEO of the investment company "Dialot", the head of the financial markets commission of the MGO "Opory Rossii" Yegor Diashov declarationthat holding savings in US dollars and euros is no longer valid, and that Russians should take a closer look at yuan deposits.

Source: Gazeta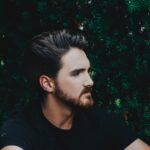 Ben Stock is a business analyst and writer for "Social Bites". He offers insightful articles on the latest business news and developments, providing readers with a comprehensive understanding of the business world.