Currently, Credit Suisse Group AG, Switzerland's second largest bank, is unlikely to go bankrupt. Local regulators will take all necessary measures to save an important credit institution for the country's economy, declaration Pierre Wunsch, Member of the Board of the European Central Bank (ECB) and Governor of the Belgian Central Bank, in an interview with L'Echo newspaper.
March 16 at Credit Suisse (CS) reportedThe management of the credit institution will borrow from the Swiss National Bank (local central bank) up to 50 billion Swiss francs, or about $53.7 billion, cash will be required to increase the total capitalization of CS against the background of a sharp decline in share prices.
"Credit Suisse Group AG is currently very unlikely to go bankrupt. I don't see the risk of contagion with European banks and a new banking crisis in the region. I can't imagine that the Swiss authorities would do nothing if there was a real problem," Wunsch said.
March 17, shareholders of the Swiss banking group Credit Suisse in the USA filed Lawsuit against a credit institution and its management on charges of violating US securities laws. According to them, the management of the financial structure misled foreign investors by not disclosing information about the bank's fragility in internal control, regarding the current lack of liquidity. Moreover, Credit Suisse did not give due consideration to the sharp decline in the value of the bank's securities.

Source: Gazeta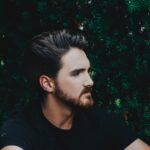 Ben Stock is a business analyst and writer for "Social Bites". He offers insightful articles on the latest business news and developments, providing readers with a comprehensive understanding of the business world.