Financing the highway project connecting Russia and western China faced problems in the construction of the M-12 Moscow-Kazan highway. Recently, the cost of the project has increased by one and a half times, reaching 911.67 billion rubles, the current cash investments are not enough, informs RBC with reference to the report of the Accounts Chamber (AC) auditors.
"The construction cost of the M-12 highway, which is part of the Euro-West China (EZK) federal project, has increased by about one and a half times, reaching 911.67 billion rubles. According to the project passport, the cost of the M-12 highway is 622.8 billion rubles, but its estimated cost is about 300 billion rubles. Due to these inconsistencies, the project passport needs to be adjusted, "said Valery Bogomolov, the supervisor of the joint venture.
According to the State Corporation (SC) "Avtodor", the estimated cash limit of the project can be reduced to 901.5 billion rubles. It is possible to lower the bar due to savings under the article "Reserve funds for unforeseen work and costs." However, due to geological problems on some sections of the road, the cost of construction works may increase again in the future.
"Underground sinkholes (karsts) 2-3 meters deep and up to 20 meters in diameter were found in parts of the route in the Nizhny Novgorod region and Tatarstan.
January 23 newspaper "Kommersant" reportedthat the government has drawn up the road action plan for 2023-2027. Funding has been cut for a number of construction projects and implementation deadlines have been delayed. In particular, the estimate for the M-12 highway increased by 100 billion rubles to 901 billion rubles.

Source: Gazeta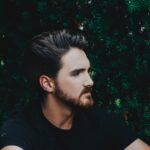 Ben Stock is a business analyst and writer for "Social Bites". He offers insightful articles on the latest business news and developments, providing readers with a comprehensive understanding of the business world.