at the Ministry of Commerce of Kazakhstan announced The reasons for the closure of the trade representation in Moscow are that a full-fledged cooperation has been established between the countries and Russia has become a country open to Kazakhstan trade, and in connection with this, there is no longer a need for a trade representation.
"The Russian Federation is Kazakhstan's main commercial and economic partner. This is due to a number of objective factors: geographical location, the common economic space of the EAEU, an advanced contractual and legal framework, and the availability of effective platforms to promote bilateral cooperation. Today, approximately 8 thousand companies with Russian subsidiaries and 3 thousand 348 joint ventures operate in Kazakhstan.
The Ministry noted that work on commercial and economic cooperation between Kazakhstan and Russia will continue through the partner network of QazTrade JSC CRTP.
Previously, Kazakh authorities published Draft resolution on the liquidation of the trade mission in Russia.

Source: Gazeta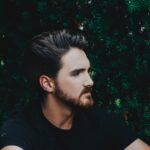 Ben Stock is a business analyst and writer for "Social Bites". He offers insightful articles on the latest business news and developments, providing readers with a comprehensive understanding of the business world.