About 60% of the poorest countries face the threat of a serious debt crisis. information about it published On the World Bank press service website.
The organization noted that the total volume of debt obligations of developing countries doubled over the 10 years from 2011 to 2021, exceeding $9 trillion. For comparison, the external debt of the countries of the International Development Association (172 UN member states and the Republic of Kosovo) over the same period tripled to over $1 trillion.
"Rising interest rates and a slowdown in global economic growth put many countries at risk of finding themselves in a debt crisis, with around 60 percent of the poorest countries already at risk of or already experiencing a debt crisis." The World Bank said in a report.
The document added that the poorest countries eligible for borrowing under the International Development Association program spend one-tenth of their export revenues to pay off their external public debt. This is the highest rate since 2000.
In the second half of November, Microsoft's co-founder Bill Gates expression The view that Western countries will reduce financial aid to African countries due to the Ukraine crisis.

Source: Gazeta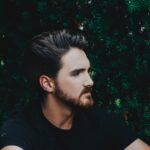 Ben Stock is a business analyst and writer for "Social Bites". He offers insightful articles on the latest business news and developments, providing readers with a comprehensive understanding of the business world.