Volkswagen introduced the third generation Tiguan crossover. The new product will go on sale in the first quarter of 2024. announced German automobile manufacturer.
The new Volkswagen Tiguan is built on the MQB evo platform, which underpins the brand's other current models, including the Passat (B9), Tavendor and Talagon. The crossover received a hybrid system that allows you to travel about 100 km on electric power, 20-inch wheels and a body with an aerodynamic drag coefficient of 0.28 (compared to 0.33 for the second-generation model).
The engine range includes turbocharged diesel and gasoline engines, as well as hybrid power plants. The new Tiguan is the first model with new generation matrix headlights on the MQB evo platform. The length of the model increased by 3 cm compared to the second generation crossover, the height, width and wheelbase remained unchanged. Luggage compartment volume increased by 37 liters to 652 liters.
closed
one hundred%
The Tiguan has been given an advanced adaptive suspension, massage and ventilated seats and a host of driver assistance systems, including a lane change assistant and a remote automatic parking function using a smartphone. The cabin has a digital instrument panel, head-up display and 15-inch media system screen. Tiguan transmission control has been moved to the steering column switch (like the new Passat and ID line electric cars).
happened before knownIt is predicted that the prices of cars in Russia will increase by 20% by the end of 2023.

Source: Gazeta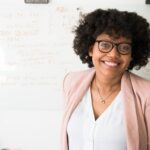 Anika Rood is an author at "Social Bites". She is an automobile enthusiast who writes about the latest developments and news in the automobile industry. With a deep understanding of the latest technologies and a passion for writing, Anika provides insightful and engaging articles that keep her readers informed and up-to-date on the latest happenings in the world of automobiles.