Moscow resident Alexei, who witnessed the BMW driver losing control and crashing into a pole, told socialbites.ca that the accident could have been caused by the recently washed road and the driver's inexperience.
"I went from Ostrovityanovo to Sevastopolsky Prospekt. In the bridge area near the ski slope, the BMW turned into the bus lane and dashed forward. Half a minute later I arrived at the scene of the accident. I think wet asphalt can be effective in this because irrigation machines passed before that. And, of course, the rear-wheel drive of the vehicle and the driver's inexperience."
With data On Aivazovsky Street, the Moscow prosecutor's office, a 19-year-old BMW driver lost control of the steering wheel, crashed into the pavement and crashed into a pillar. The driver died at the scene. It was noted that the speed of the car in a part of the route exceeded 150 km / h and the victim did not have a driver's license.

Source: Gazeta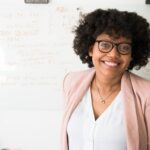 Anika Rood is an author at "Social Bites". She is an automobile enthusiast who writes about the latest developments and news in the automobile industry. With a deep understanding of the latest technologies and a passion for writing, Anika provides insightful and engaging articles that keep her readers informed and up-to-date on the latest happenings in the world of automobiles.