A driver from Revda complained that an aggressive pedestrian attacked him because the woman did not turn on the turn signal while manoeuvring. In this respect informs E1.RU.
"I turned, he jumped in the car and started shouting at me through the window: "You idiot, why don't you turn on the turn signals?" I stopped, I asked why he was shouting at me, "Because you stupid, you do not know how to drive!" I continued and thought that everything, the conflict was over, "said Elena .
Then, according to the driver's account, he stopped after 100 meters and saw a pedestrian running towards him shouting "Now I'm going to disrupt all your signals, you're still not using it". When Elena stopped the car, the man attacked her. The woman said that as a result of the discussion, there were bruises on her legs, her fingernail was torn in her hand, and the headlight of the car was broken.
Elena noted that she was engaged in eyelash extensions and was unemployed for several days due to injuries. He managed to find out who the attacker was and contact his wife to resolve the issue peacefully, but advised him to contact the district police. Now that the police are resolving the conflict, the second participant made a statement.
Previously reportedThat the traffic police in the Saratov region almost choked the driver during the arrest.

Source: Gazeta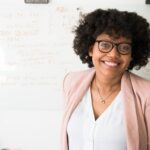 Anika Rood is an author at "Social Bites". She is an automobile enthusiast who writes about the latest developments and news in the automobile industry. With a deep understanding of the latest technologies and a passion for writing, Anika provides insightful and engaging articles that keep her readers informed and up-to-date on the latest happenings in the world of automobiles.