Every month there is a new brand in our automotive industry. Evolute and Moskvich were followed by Sollers. For the first time, a well-known company does not act as an owner of a factory or founder of a joint venture, but as an independent car brand.
The Elabuga plant quickly found cars to replace the defunct Ford Transit family. Now Sollers Argo and Sollers Atlant are produced there. Well, how is it produced? JAC N25/N35 trucks and JAC Sunray vans that came back from their native China slightly disassembled are assembled and other decals applied. Everything is exactly the same as with the Evolutes and Muscovites. Only the cars are completely different.
Porter's heir
Argo is a cabover truck. In the history of Russian commercial transport, the third generation Hyundai Porter was the only popular car of this size. It's been out of production for a long time, but it's still not uncommon on the road. Access to the engine in such cars is via folding seat cushions. The cabin, unlike the "adult" trucks, cannot recline.
Argo has one package. A few options are associated with changes to the base onboard platform with a canopy. And for 40 thousand rubles you can order a fairing for the cabin. Two spare parts hang in a pyramid in the rear overhang.
From the outside it looks beautiful and even rich. The bumper is painted, it has fog lights, the wheels are with caps imitating alloy wheels. The car is small by the standards of light commercial vehicles (5300 mm long with a base of 2640 mm), with a turning circle diameter for passengers of 11.5 m. In the city – that's all! Mirrors are excellent: large, with panoramic zones, electric and heated. And their offsets are such that you can fit a stand much wider than the regular stand.
The negative will be in operation of wheels of different sizes. The front is 15 inches, the rear is 13 inches. This allowed the loading height to be reduced. For Argo this is 785 mm. But you need two spare parts. Fortunately, the plant does not skimp and hangs two wheels under the body. This does not relieve you of unnecessary tension when replacing and purchasing winter tires.
The frames of both models are characterized as "increased stiffness". The only question is, do the Chinese make them with the expectation of Russian overload traditions? Gazelle and UAZ will do. And the Sollers?
Like JAC, the Sollers Argo assembled from us can be purchased with a gross weight of 2.5 and 3.5 tons. There are no technical differences between them, but the first option is cheaper by 170 thousand rubles and is not subject to metropolitan restrictions. The price list so far only includes a version with a 2.0-liter diesel engine with 130 hp and a 6-speed manual transmission. A typical unit for this model, what else do you need? However, Sollers offers two more options.
A little later, a combination of a 2.0 petrol engine with a capacity of 147 "horses" appears with a 5-speed gearbox. For Russia it seems logical: both the Gazelle Next and the UAZ Profi have such engines. Yes, winters are cold.
Sollers reps assured that there should be a steering column adjustment for lean angle in Atlanta. And they were very surprised that none of the dozens of cars on display had it. In the pictures it looks more expensive than it actually is. The solutions are archaic: there is not a single cup holder, shelves above the glass and no places for papers, instead of a socket there is a real cigarette lighter. The door is far away, don't lean on it.
It is far from a fact that the owners will certainly install gas balloon equipment, although Sollers will certainly offer it. Firstly, the Chinese engine is unlikely to be more gluttonous than the Russian one. Secondly, the difference in the price of a liter of AI-92 (if the Chinese "turbos" digest it, do not refuse a commercial aspiration either) and diesel fuel in Moscow and the region has reached 10 rubles. Here you still have to calculate what is cheaper to drive.
Both engines correspond to the fifth ecological class. The diesel engine has a timing chain designed for its entire service life. The gasoline unit is equipped with a belt, for which I was given a replacement interval of 90 thousand km.
And later still, in 2024, they promise a 175 hp electric Argo. Here's something interesting to watch!
The Argo petrol (left) and diesel engines have the same displacement (2.0 L) and configuration (four cylinders in a row). Both correspond to the fifth ecoclass. Only a diesel engine has 130 horsepower and a timing chain drive, while a gasoline engine has 147 "horses" and a belt.
Getting into the cockpit requires agility. The running board is placed way forward and without handles on the A-pillars it would be really bad. But when you are under the roof, you feel quite comfortable. The cabin – surprisingly – allows you to go far and gently put the backrest down. And this is with my height of 186 cm! Finally adjust the fit, it allows you to adjust the angle of the handlebar. The closed door is cramped – on the other hand, it is convenient to lean on it. By the way, Argo with a two-row cab will be offered later.
| | |
| --- | --- |
| | Sollers Argo 2.5T (3.5T) |
| Length / Width / Height / Base | 5300/1800/2650/2640mm |
| number of seats | 3 |
| Luggage compartment volume | — |
| Internal length/width of loading platform | 3140/1740mm |
| Full mass | 2495 (3490)kg |
| load height | 785mm |
| Engine | diesel, P4, 16 valves, 1999 cm³; 95 kW / 130 HP Of. at 3600 rpm; 285 Nm at 2200-2600 rpm |
| Transfer | rear drive; M6 |
"Drive" can now be read in Telegram
Two more Chinese cars were assembled in Russia (detailed review)
Production of the commercial vehicles Sollers Argo and Atlant has started in Yelabuga. From the Chinese trucks JAC Sunray and N25 / N35, they are still distinguished only by decals.
Two more Chinese cars were assembled in Russia (detailed review)
Source: Z R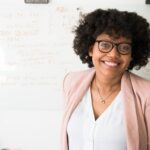 Anika Rood is an author at "Social Bites". She is an automobile enthusiast who writes about the latest developments and news in the automobile industry. With a deep understanding of the latest technologies and a passion for writing, Anika provides insightful and engaging articles that keep her readers informed and up-to-date on the latest happenings in the world of automobiles.