Electric Oka VAZ-1111E 1995 release for sale in Russia. The seller asks 18 million rubles for an electric car. Probably, such a high price is explained by the fact that only 20 such cars were produced at AVTOVAZ, as part of the experiment.
By the way, this car did not become serial due to the high cost and lack of demand for electric vehicles in the Russian market.
*This material was created by a person who has the status of a foreign agent in the Russian Federation.
This car is built on the platform of the usual Oka VAZ-1111, but instead of a gasoline engine it has an electric motor PT-125 with a capacity of 34 horsepower.
According to the seller, this electric car was transferred to the Istochnik Research Battery Institute for further experiments, thanks to which it has survived to this day. A proprietary dashboard was created for a promising model, which differs from the usual placement of two voltmeters in standard places, fuel and water temperature sensors.
The power reserve on one charge should be about 110 kilometers.
Source: Auto.ru
Source: Z R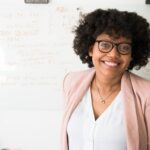 Anika Rood is an author at "Social Bites". She is an automobile enthusiast who writes about the latest developments and news in the automobile industry. With a deep understanding of the latest technologies and a passion for writing, Anika provides insightful and engaging articles that keep her readers informed and up-to-date on the latest happenings in the world of automobiles.