Ilya Yurov, a specialist in the Autocode service for selection and verification of used cars, warned that the traffic police have legal grounds to refuse to register a vehicle. Reasons for refusal are laid down in art. 20 FZ "About state registration of the vehicle".
"The traffic police will not register the car if there is a ban on registration actions from the FSSP. This can happen if the former owner of the car owes alimony, traffic police fines, utilities and other payments. Until the seller has paid the debts and lifted the prohibitions, the buyer cannot re-register the car for himself. – says the car expert.
The registration number of a car is also refused, a car is being sought. The discrepancy between the VIN code on the vehicle and what is on the documents is also a legitimate reason for refusal. In both cases, the buyer's car is also seized in order to carry out an inspection.
It will also not be possible to register a lease and credit car, the expert added.
They will also refuse registration actions if the car is deregistered after removal, if the design of the vehicle is changed, but these changes are not registered with the traffic police.
Source: Autocode
Source: Z R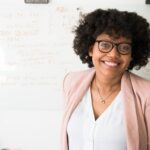 Anika Rood is an author at "Social Bites". She is an automobile enthusiast who writes about the latest developments and news in the automobile industry. With a deep understanding of the latest technologies and a passion for writing, Anika provides insightful and engaging articles that keep her readers informed and up-to-date on the latest happenings in the world of automobiles.