Vitaly Kabyshev, chief instructor and head of the Stability Control Driving Academy, warned that if the driver is wearing uncomfortable shoes, he will receive less information about what is happening during braking. It is also difficult for him to dose the pressure on the brake pedal, and at the right time he may not feel that the anti-lock braking system has worked.
For reliable braking, he advises choosing comfortable shoes without protruding parts and high heels that fit well on the foot.
"The most important criterion is that shoes should be comfortable and sit well on the foot. No heels, no slippers. It is better to do without boots and galoshes. It is also better not to use boots with a wide and high brim, advised the expert.
He also advises against riding on platform soles. Even on a short trip, it is better to change shoes. At the same time, he warned that in no case should you leave a "shift" near the pedals.
Source: Gazeta.ru
Source: Z R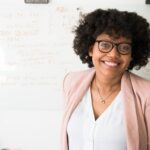 Anika Rood is an author at "Social Bites". She is an automobile enthusiast who writes about the latest developments and news in the automobile industry. With a deep understanding of the latest technologies and a passion for writing, Anika provides insightful and engaging articles that keep her readers informed and up-to-date on the latest happenings in the world of automobiles.