The largest Russian plant for the production of lithium-ion batteries with a design capacity of 4 gigawatt hours per year is being built by Renera (part of Rosatom).
Four gigawatt hours – is that a lot or a little? If we focus on batteries of medium capacity, and this is about 80 kWh – similar ones are placed, for example, on Volkswagen ID electric vehicles, then the planned production volume of cells and batteries from them will be enough for 50 thousand electric vehicles.
for what?
The development and production of energy storage systems in Russia is one of the most important strategic areas that will provide us with a fundamental basis for the stable development of electric transport.
After all, we still produce traction batteries that can be used in electric vehicles. And they even produce their own battery cells suitable for electric vehicles – but they are three times more expensive than Chinese ones.
Anode and cathode
A factory in the Kaliningrad region – it is being built near the town of Neman, on the border with Lithuania. – is ground exclusively for the production of lithium-ion batteries. A full production cycle will be organized here – from the process of mixing cathode and anode masses to the final control of finished products.
The degree of automation must be very high. Thus, the production of electrodes – the same anodes and cathodes – will be organized with mixing, application, pressing, cutting and cutting of electrodes on fully automated equipment. In addition, production meets all environmental standards – including air filtration, in-house processing facilities and the direction of waste for processing.
Cell
The rechargeable lithium-ion cell is a plate only 12 mm thick. The width is 10 cm, the length is 30 cm. The body contains an energy storage device based on lithium-nickel-manganese-cobalt technology. With a high specific energy consumption.
Each cell plate has a capacity of 60 amp hours. Traction batteries of different sizes and different capacities are then recruited from such cell plates.
For whom
The ceremony was attended by representatives of Avtotor, which develops its electric vehicle production program, and the Motorinvest plant (Lipetsk region), which produces Evolute electric vehicles. It has already been announced that both companies will purchase batteries from Kaliningrad.
And then there's the Moskvich plant, which plans to produce 50,000 cars by 2023, a third of which will be electric. And the plan for 2024 is already 100 thousand cars, of which at least a third must be electric. That means that Moskvich will need at least 30,000 traction batteries by 2024 alone, which will have to be imported or (better) bought from Russian suppliers.
If demand turns out to be higher, it is possible to enter the second and third phase of the plant up to a total capacity of 14 gigawatt hours. With such volumes you can already think of export.
Traction batteries from the Kaliningrad region can be installed on a variety of vehicles – from warehouse equipment to municipal vehicles. And also – for electric scooters, for water transport and even for unmanned aerial vehicles, which are extremely important, including in military affairs.
atom car
Rosatom will also supply batteries for Atom electric vehicles, which are being developed by Kama JSC. Atoms are planned to be produced in the facilities of the former Ford-Sollers plant in Yelabuga. These will be different cars on the same platform – two-door cars, five-door crossovers, as well as options for taxis and delivery services. The first functional prototypes will appear in the third quarter of 2023.
What is the result?
In fact, Rosatom forms its own production chain – from a lithium mine to electric transport. That is, this is the extraction and production of lithium:
production of components – cathode and anode materials, electrolyte
production of energy storage devices – the actual cells from which traction batteries of different capacities and purposes are then recruited
finally, participation in the production of electric vehicles and the subsequent disposal of used batteries
The prospects for the development of the Russian automotive industry are described here.
"Behind the wheel" can also be read on VKontakte.
Source: Z R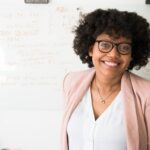 Anika Rood is an author at "Social Bites". She is an automobile enthusiast who writes about the latest developments and news in the automobile industry. With a deep understanding of the latest technologies and a passion for writing, Anika provides insightful and engaging articles that keep her readers informed and up-to-date on the latest happenings in the world of automobiles.