Classmates helped graduates thank their teachers as part of the annual "Priceless Lesson" movement dedicated to Teacher's Day. OK analyzed more than 10 thousand thank yous and found that more than 30% of graduates remember their first teacher especially vividly, the press service of the social network reported.
Russians thanked the first teachers for their valuable life lessons, their boundless love for their work, their work and patience.
Russian language and literature teachers actively received gratitude for teaching culture and literacy (17% and 10%, respectively). Algebra teachers (15%) thanked them for instilling a love of numbers.
The attention of teachers of rhetoric, statistics and astronomy was also not lacking.
Most often, teachers were thanked for the knowledge gained, hard work and patience of teachers, warm memories of everyday life at school, professionalism, top three and life lessons.
OC also found that graduates remembered their teachers well. One-third of the thank yous included the teacher's name. Additionally, more than 90 percent of Russians found photos of their teachers and classmates and attached them as thanks.
Gratitude came from all over Russia, but the words from Moscow, Volgograd, Omsk, Rostov-on-Don and Novosibirsk were especially striking. The most congratulations were sent from these cities.
Previously Odnoklassniki presented The biggest update of the social network in the last 5 years.

Source: Gazeta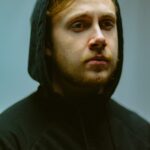 Jackson Ruhl is a tech and sci-fi expert, who writes for "Social Bites". He brings his readers the latest news and developments from the world of technology and science fiction.