A fight broke out at the start of sales of the new iPhone 15 series in Dubai Mall – buyers of the devices lined up. Three Russians who were not involved in the fight told socialbites.ca how they bought the iPhone 15 in Dubai and how much it cost.
"The iPhone 15 and iPhone 15 Plus series were very active. Available only as a replacement for iPhone 15 Pro Max. In the morning I bought an iPhone 15 Pro Max with 512 GB from an Indian in the Mall of the Emirates for $ 2150 (207 thousand rubles at the exchange rate of the Central Bank of the Russian Federation on September 22). There were more than 30 bidders," Andrey said.
"I bought an iPhone 15 Pro from the E-Max store in Dubai Mall today. There was no queue. There were rejections, so I took them. It costs 155 thousand rubles, for 128 GB it costs 512 – 192 thousand rubles. Of course, there is still an imposed guarantee there. They forced us to operate smartphones there and turned them on very carelessly. Apple itself doesn't have phones, they can only enter the store by appointment. "You can't even go in and look," Sergei said.
"I booked the iPhone 15 Pro through the official Apple website on September 15, the opening day of pre-orders, with delivery to my apartment in Dubai. It is important to clarify that I was informed in advance that UAE phone number and Emirati ID would be required to receive the order. I was given a delivery date of September 22nd. Pre-ordering was pretty simple, delivery was on time," said Marina.
On September 22, buyers of the new iPhone 15 smartphone started a fight while waiting in line at the Dubai Mall in Dubai. Hundreds of people waited at the mall for two days to buy a new product. But when the sales started, some tried to break into the entrance. Thereupon, a conflict broke out between security guards trying to prevent a stampede in the shopping mall.
The iPhone 15 series was introduced on September 12. The official worldwide sales start took place on Friday, September 22. Apple equipment has not been officially supplied to Russia since February 2022, but smartphones can already be ordered from Russian retailers.
Previously in iPhone 15 boxes discovered Secret symbols to protect against counterfeiting.

Source: Gazeta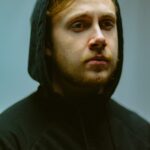 Jackson Ruhl is a tech and sci-fi expert, who writes for "Social Bites". He brings his readers the latest news and developments from the world of technology and science fiction.