On September 18, 2023, Apple began distributing the public version of iOS 17, one of whose key features is protection against unwanted incoming sexual content. In this respect reports Washington Post (WP).
The new feature is called "Warning about suggestive or inappropriate content." Built-in neural network algorithm detects nudity in images and videos and blurs them automatically. The user sees a warning about the nature of the content and decides whether to accept it. "Suggestive or inappropriate content warning" filters incoming media in iMessage, FaceTime, and AirDrop.
The new feature will be available to users of all devices that support iOS 17, including the second generation iPhone SE, iPhone XR, iPhone XS and XS Max, iPhone 11, iPhone 12, iPhone 13, iPhone 14 and iPhone 15. , you need to go to the settings, find the "Privacy and Security" menu and select the "Warning for obscene or inappropriate content" item in it. In the tab that opens, you can configure the list of services on which the filter will work.
According to Apple, the feature works independently on smartphones; The company does not have access to filtered images and videos.
Previously Apple opened iPhone 15 pre-order in select countries.

Source: Gazeta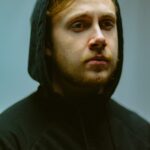 Jackson Ruhl is a tech and sci-fi expert, who writes for "Social Bites". He brings his readers the latest news and developments from the world of technology and science fiction.