Almost half (47%) of vacancies for developers in the Russian IT labor market are aimed at young people, the so-called entry-level specialists, with up to three years of work experience. This was reported to socialbites.ca by the press service of the Yandex Praktikum educational service with reference to the results of the labor market analysis in the IT sector for June – August 2023.
According to the service, companies are most interested in hiring 1C developers, manual testers and front-end developers: their shares account for 22%, 13.5% and 13% of total starting positions, respectively.
Also in demand are novice test automators (10%), PHP developers (7%) and DevOps engineers (6%). Experts in the listed categories are needed wherever there is a task to automate processes: Fintech, telecom, e-commerce, public sector, IT companies and more.
Yandex App statistics also showed that market needs for experts in the listed profiles also remain at the intermediate (3-6 years of experience) and senior (6 years or more of experience) levels. Companies are primarily looking for 1C (18%), front-end (12%) and Java developers.
As part of the preparation of statistics, employees of the Yandex training platform examined more than 22 thousand vacancies in the IT market.
Russian scientists before was created Drone with ground-penetrating radar to search for mines from the air.

Source: Gazeta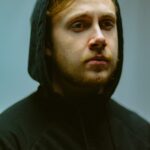 Jackson Ruhl is a tech and sci-fi expert, who writes for "Social Bites". He brings his readers the latest news and developments from the world of technology and science fiction.