Roskomnadzor has established new evaluation criteria for blocking materials containing information about ways to bypass blocking in Russia. This is reported in the regulator's draft order published on: portal To prepare draft regulatory legal acts.
The document states that Roskomnadzor plans to start using them on March 1, 2024. The draft order also provides a validity period of up to September 1, 2029.
This includes sites with information about VPN services. These programs allow you to bypass regulatory restrictions on computers, tablets and smartphones.
The new evaluation criteria also included "a description of actions that allow access to information resources." <...>Access is limited in Russia."
Also, the criteria will be materials that "promote the use of methods, methods of gaining access" to resources blocked in Russia.
Another criterion is that the article should include ways and methods that "prove the advantages of using" to overcome the blockage. The reason for inclusion in the registry will be "the availability of information that provides the opportunity to gain access, including downloading programs."
According to the document, the presence of one or more of the criteria will allow RKN to automatically decide on adding pages and sites to the register.
On July 31, Russian President Vladimir Putin signed a law according to which information on ways to bypass the blocking established in Russia will serve as the basis for including such a site or domain in the list of prohibited information.
Anton Gorelkin, deputy chairman of the State Duma Information Policy Committee, explained in his Telegram channel that the new norm does not prohibit the use of VPN services. According to him, we are talking about a ban on advertising ways to bypass blocking.
Formerly in the State Duma spoke About VPN ban in Russia.

Source: Gazeta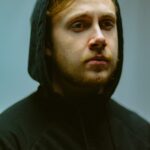 Jackson Ruhl is a tech and sci-fi expert, who writes for "Social Bites". He brings his readers the latest news and developments from the world of technology and science fiction.