An American developer nicknamed Matan-h accidentally discovered a hidden mini-browser inside the Android operating system without history logging and other user activity monitoring functions. About this curious said on your own blog
An important feature of the spy scanner is that it has a high level of privacy as it does not save the user's browsing history, deletes login data and allows you to bypass parental controls.
However, an anonymous browser also has its drawbacks; this is expressed in the fact that if the user accidentally closes it, he will lose the previously opened page. However, the app does not provide a back button, so you cannot return to the previous page without exiting the browser.
To enter the spy scanner, you need to go to "Settings" – "Google" – "Google Account Management", go to the "Security" tab and open the "Password Manager" item. In it you need to click on the gear button, then turn on "Set up encryption on your device" and click on the link "Learn more about encryption on your device". Then you should click on the three strips in the upper left corner and select "Privacy Policy", click on the button with nine dots in the upper right corner and click on the "Search" option. As a result, the user will be on the start page of the Google search engine.
For added security, experts also recommend signing out of your Google account by clicking the icon in the upper right corner.
The developer who discovered this browser contacted Google technical support and informed them of its discovery. Representatives of the company made sure that the mini browser is safe and that bypassing parental controls is a special feature, not a bug.
Formerly socialbites.ca saidAn incognito mode has been found on the Apple Vision Pro headset.

Source: Gazeta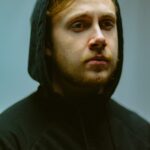 Jackson Ruhl is a tech and sci-fi expert, who writes for "Social Bites". He brings his readers the latest news and developments from the world of technology and science fiction.