Former Google engineer Zach Smith warned that AI-based systems could soon replace QA engineers, as they can meet all the core requirements of such experts. He talked about it in an interview. business insider.
"Systems are being built that automate some of the most repetitive tasks currently performed by QA engineers, including interface testing. This is when an expert manually clicks through everything to test all the functionality of the program," he said.
According to Smith, probably not all QA engineers will be fired, but the requirements for them will change and increase, as artificial intelligence will solve all the basic tasks without their participation.
"All manual functions will be automated. There will be QA engineers who launch and train these AI-based tools. In the future, each QA engineer will be much more productive, which means companies won't need to hire that many employees," the IT professional said.
According to him, this approach has an advantage – people in these positions will be freed up to work on more creative tasks. The former Google engineer is also confident that AI will automate technical documentation specialists.
"The third specialization to move into AI is code maintenance. Everything needs to be updated to the latest versions, release patches. Many engineers currently spend most of their time doing this type of work, in the future this will be done by AI," Smith concluded.
Business Insider's April issue published an article That IT giants lay off their employees in the spring of 2023, often actively in pursuit of increasing efficiency and profits. At the same time, they do not plan to return these employees to the same positions in the future, but to replace them with artificial intelligence-based systems.

Source: Gazeta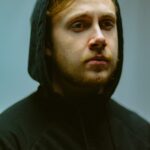 Jackson Ruhl is a tech and sci-fi expert, who writes for "Social Bites". He brings his readers the latest news and developments from the world of technology and science fiction.