The British Parliament has decided to block the Chinese social network on government devices and internal network. In this respect informs Edition of The Guardian.
It was noted that the decision was taken because of information security, which is "a key priority for Parliament" according to The Guardian's source.
According to The Guardian, a source in Parliament said: "Our decision to ban the use of TikTok was made after discussions with the UK government about the potential risks of tracking and privacy breaches of certain social networks and apps."
The UK is not the first country whose government has taken drastic measures against TikTok. Previously, government officials were prohibited from using the Chinese social network in Scotland, New Zealand, and some states in America.
Formerly socialbites.ca Wrote That US citizens appreciate the benefits of potentially unblocking TikTok. During one of the opinion polls, 41% of the country's residents supported the blocking of the popular social network.

Source: Gazeta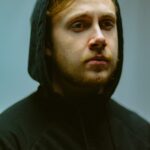 Jackson Ruhl is a tech and sci-fi expert, who writes for "Social Bites". He brings his readers the latest news and developments from the world of technology and science fiction.