Background: Video cards drop in price even more? Cryptocurrency Ethereum has moved to a new modelA few days ago, the algorithm for confirming transactions in the Ethereum cryptocurrency changed, making mining on video cards impossible. A day later, the profitability of a number of other cryptocurrencies fell. This impacted Ravencoin, ERGO, Ethereum Classic and others that miners expected to switch after Ethereum.
Current video card prices and their likely profitability
It is important to note that the existing units of the cryptocurrency have barely changed in price, we are talking about mining new ones. According to the source of Tom's Hardware, mining them during the day yields up to 6 cents in profit. With a cost of 10 cents per 1 kWh and the current prices for accelerators, they simply cannot be recovered. For example, it will take more than 20 years to cover the cost of one Radeon RX 6800 graphics card.
At the same time, mining profitability is predicted to fall even more, although it is already in the red for most farm owners.
For example, we can expect an avalanche-like increase in the number of offers of used video cards on the secondary market. Such proposals should be treated with caution, as such video cards are no longer warranted and can fail at any time.😲 Has Lara Croft lost her mind and is saving the city naked by flying on a web?
Source: VG Times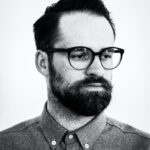 Brandon Hall is an author at "Social Bites". He is a cultural aficionado who writes about the latest news and developments in the world of art, literature, music, and more. With a passion for the arts and a deep understanding of cultural trends, Brandon provides engaging and thought-provoking articles that keep his readers informed and up-to-date on the latest happenings in the cultural world.