"If something can go wrong, it will go wrong". Engineer Edward Aloysius Murphy could not have imagined that his alleged revelation in 1949 would make him so famous and even fit like a glove on a Spanish football team. As far as is known, Murphy never subscribed to Hercules, but according to his Law, he might have been. And it's been a little over a decade, The Alicante team is the team with the worst outcome trend in all of European football. (at least when it comes to the big leagues). Let's not forget that the Blue and Whites touched Turkey in 2011, not far away. UEFA Cup After a 4-1 defeat at Rico Pérez against Atletico de Madrid led by Kun Agüero, De Gea and Reyes. Since then, eleven years of sports filth that has plagued the club and its long-suffering fans (perhaps the most ill-treated on the continent) have forced them to move from the First Division to the Fourth Division, from the Cibeles podium to Sunday football.
Since the last division relegated to the Second Division, 160 players have paraded through Hércules, excluding self-trained players. more than a third can say they played in the Major League. An absolutely surprising fact when it comes to a club going to its ninth consecutive campaign outside of professional football. But what's even more surprising is that in the vast majority of cases, these former First Division players pass through the dense turf of Alicante Coliseum with more pain than victory, without being able to claim their ancestry and, of course, doing nothing. to have been able to give a twist to the dramatic situation the club is going through. Similarly, in these long eight years leaving the LFP, Foguer Romeu has gone through Zarandieta's offices to sign at least sixteen coaches (an average of two per season). Some of them, for example package (promotions to Elche and Valladolid and First), siviero (Intercity) or planaguma (Japan) Victorious after exiting the back door of Hercules.
Well, what's wrong with the Alicante club if they're not players or coaches? Say it's all your fault Enrique Ortiz It would be wrong to say that he is not the real culprit (either because of his own decisions or because of the decisions of the people he appointed). It's clear that having offices where things are done badly for too long pays the price. In the eleven years since the last campaign at First, Hercules has only been news for debts, complaints, or any other scandal to the Treasury. This places Alicante's current team in the antipodes of the mid-seventies, where it was one of the top five or six teams in the country. Little or nothing is left of Hercules, the pride of Alicante. Saccardi, Santoro anyone we got offended like world champions Kempes anyone Trezeguet. Now, between the two of them, they left us a sick club, unrecognizable and soaking. Given this, we begin to doubt that we have a particular Murphy in common…
1881, Wyoming (USA). Big Whiskey is a small town whose inhabitants are in the clutches of their tyrannical and cruel sheriff, Little Billy (Gene Hackman). On any given night, two cowboys smash the face of a prostitute with a knife and they are given a somewhat peculiar punishment: they must give the brothel owner some horses to "make up" for such atrocities. The sheriff's decision angers prostitutes who offer a thousand dollar reward for killing cowboys. This reaches the ears of the young Kid, who, after convincing veterans Logan (Morgan Freeman) and William Munny (Clint Eastwood), heads to Big Whiskey from remote Kansas for one last job: executing the two of them. cowboys. When he arrives in town, the leading trio enter the tavern and there, the fiery Will Munny is brutally attacked by Little Billy (in a double show that makes it clear who runs the town and armed strangers are not welcome). Days later, overwhelmed by the events, Logan decides to return home, while Munny and Kid, a great gunslinger in his youth, prepare to kill two cowboys and collect the prize. Just as he does, the prostitutes tell Munny that Little Billy has captured his friend Logan and tortured him to death. Here Kid's work was done and Will Munny's had just begun. The "last job" turned out to be the penultimate job: revenge remained.
Munny knows that revenge for his friend by killing Little Billy and getting him out of Big Whiskey alive is a contrast that will surely end his life of blood and gunpowder. Even so, how could it be otherwise, he reappears in the town tavern, where his friend's body is displayed at the door. Far from shrinking, Will Munny walks in and after a tense (and intense) face-to-face with Little Billy, he first engages in a shootout with several of his aides and then shoots the already dying sheriff himself. stuttering is a "I promise I'll see you in hell"…
As you certainly noticed, I gave you the following argument: no forgiveness, Clint Eastwood's most iconic film (and speaking of forgiveness, I apologize for the spoiler I gave you). But what they probably don't know is that this gorgeous 1992 western is undoubtedly among Ángel Rodríguez's favorite films. The new Blue and White coach admitted in an interview as a Las Palmas player that his favorite director is Clint Eastwood himself (who, oddly enough, also bears a great physical resemblance). But perhaps these are not the only links between the two. Come and read…
beginnings of football Angel Ildefonso Rodriguez Nebreda (Leon, 1972) CataloniaIt's where his family moved to shortly after he was born. His younger brother, Javi Rodríguez, ultimately one of the greatest Spanish futsal players of all time, was born in Santa Coloma de Gramanet (Barcelona). After being featured on several Catalan youth football teams, Ángel caught the attention of fans. Alcoyana club that made him debut in semi-professional football in the tough 20-year-old Second B. They came after El Collao. delivery courier, Cordova and his first big opportunity: UD Las Palmas. He showed great leadership capacity there, finishing his best season to date (30 games and 9 goals) and leading the Canaries to promotion. After this turning point came four good campaigns in the Second Division (the first two on the Insular and the next two Numantia), a new promotion – in this case with Los Pajaritos – and a famous signature Seville. In the end, Angel's effort and perseverance seemed to have won a jackpot. The serious, simple football player—beaten in the mud of humble football—reached out to touch the sky. However, as his admirer Joaquín Sabina said, "eternal life is short" and nevertheless Sevilla were relegated to the Second Division in 2000 and their dream of greatness lasted only one season. Despite this, the good performance of the Sevilla club in the midfield allowed him to win a final contract in the elite of our football (Osasuna) also lasted a single campaign. Then, return to the silver section with three years at the now-defunct Sports Center. ejido and in a fun from Huelva. His last breaths in football were in the mud again: Alcoyano (2. B), Roquetas (this is in the now-defunct 3rd Division) and humble. Villa Santa Brigida In 2009, they wrote the last lines of his history as an actor.
In 2010, Ángel received a call from: Paco Herrera be his second coach Villareal B. And Leonese did not hesitate to accept the offer of his coach at El Ejido. Seven seasons followed his "yes" (Celtic, ZaragozaLas Palmas and Valladolid) Ángel Rodríguez, in addition to adding Great promotion to First Together with Vigo, he began tanning on benches protected from the teachings of a character coach who had to do it himself and that no one like Ángel had given him anything. But it all ends, and after almost three years and an epidemic, Ángel Rodríguez decides to fly alone.
First stop: Langreo (Asturias). The Leonese coach made his debut in the 2020-2021 season in Segunda B (the season of reform), the most difficult season in history, and had a remarkable campaign with the Principality's humble club, finishing fifth and fourth in the first stage. second. His good performance with Langreans allowed him to sign for the following year. Pontevedra, a team with a much larger pedigree – six seasons in the First Division and nine seasons in the Second Division – but were in low hours (only saved from relegation to Third RFEF by the bell). In Pasarón, in his final years as a football player and basically in the shadow of Paco Herrera, he found a lodging for his football idea. this order, methodical study and bet offensive game they would receive an award: group champion and promoted to First RFEF. However, Ángel chose not to replenish with garnets and came to train Hércules. Let's put it another way, if this was no forgivenessRodríguez would have given up enjoying his bronze category "award" to go to Big Whiskey football, today's Hercules of Alicante.
The easy, (let's say) logical thing would be to stay in Pontevedra, which isn't too much pressure and is in a higher category, instead of going to the machine that blurs the best resumes that is Hercules. But Ángel Rodríguez said at one of the best – and most ambitious – press conferences remembered in Alicante: the only goal is to rise as the group champion and he's not afraid to take risks and take a step down because he could potentially climb a lot more here. And he is not deceived, for he knows where he came from and the hell that awaits him. With the majority of fans turning their backs on the team, Rico Pérez appears to be just as undesirable as they are, in what will likely be the smallest social audience of all time for the Alicante giant, with almost everyone fighting against the club's property. Great Whiskey Tavern. But if there's one thing that characterizes this humble football Clint Eastwood, it's his determination and courage. We already know that he has come to change the face of Hercules, to give him a personality he hasn't had in years, and to win the League and rise… In short, he has come to "revenge" the long-suffering Hercules fans. for their continuing misfortune. First duel on the horizon, early September. Prepare to shoot, Gunslinger…
Source: Informacion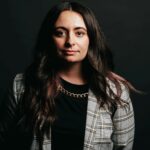 Barbara Dickson is a seasoned writer for "Social Bites". She keeps readers informed on the latest news and trends, providing in-depth coverage and analysis on a variety of topics.