Complete guide to payment methods at Casino Gran Madrid. Learn how to make your deposits or withdrawals and which gateways are enabled for this.
Discover the different payment options that Casino Gran Madrid makes available to you. These payment gateways play a crucial role in both making deposits and requesting withdrawals. We will cover issues such as maximum and minimum limits, and explain the steps required to perform either of these two important actions.
If you want to know more about this excellent operator, we invite you to read our review »Gran Madrid Casino Reviews", in which we provide a detailed analysis of this gambling house.
What deposit and withdrawal methods does Casino Gran Madrid offer?
The Gran Madrid Group has a extensive history of almost 40 yearsinitially as a gaming casino and later with sports betting.
To start placing bets on this operator, you must make a deposit. In this sense, It is crucial to know which payment gateways are available and the limitations associated with each. Furthermore, once certain conditions are met, it is possible to withdraw money from Casino Gran Madrid.
Below we describe all aspects related to these two actions.
Deposit Methods
When you go to the deposit section, you will find several options to deposit money at Casino Gran Madrid. This variety has been adapted to the needs of users over time.
Initially, deposits could only be made via bank transfer or credit card. Over time, methods such as electronic wallets and prepaid cards have been integrated, among others. In recent years, the inclusion of cryptocurrencies has been considered, although they have not yet been enabled with this operator. Despite this, there are several alternatives available to users.
Casino Gran Madrid's payment methods are as follows:
To comply with current regulations, income limits have been established. The daily limit is €600, the weekly limit €1,500 and the monthly limit cannot exceed €3,000.
These limits are independent of the limitations set by each of the available payment methods. For example, at Bizum the lowest limit is €1, while with other methods it is €10. The maximum limit varies and is €599 or €10,000 depending on the gateway selected.
That is an extremely important rule the user must be the owner of each payment option used. If deposits via third party payment methods are detected, the account will be automatically canceled.
Casino Gran Madrid reserves the right to request additional documentation at any time. For example, if you make deposits through Skrill or Neteller, you will be asked for proof that you are the account holder.
Recording methods
To make a withdrawal, simply log into your account and click the "Record" button.
Casino Gran Madrid's withdrawal methods are as follows:
Please note that withdrawals via PayPal or Skrill can only be made if a deposit has previously been made via this method. The minimum amount to request a withdrawal is set at €10.
The maximum limits vary depending on the withdrawal method: €1,000 in Skrill, €5,000 elsewhere and €2,000 in physical locations. Once the request has been made, approval is the responsibility of the operator. Having previously provided all necessary documentation will make the process more flexible.
The finance department is responsible for approving the withdrawal request and has a maximum period of 24 hours for this. Then, the time it takes to be visible in your account depends on the withdrawal method selected at Casino Gran Madrid.
As for the required documentation, it requires more than just a photo of your ID. You must also attach proof of ownership of the bank account. If it is a card, a photo of the front of the card is needed
Source: Goal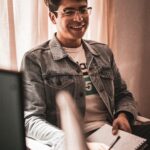 Gregory Robert is a sports aficionado and a writer for "Social Bites". He provides in-depth coverage of the latest sporting events and trends, offering a unique and knowledgeable perspective on the world of sports.