The Atlético de Madrid coach gave an interview in El Partidazo de Cope: "We are here to finish third"
The coach of Atlético de Madrid, 'Cholo' Simeone, offered an interview last Thursday for the program 'El Partidazo de COPE' in which he took a closer look at the current situation of the mattress team. His statements are about the club's departure in the winter or the bad start of the course contrasting with the great second half of the season.
Simeone's statements
His departure from the club. "I always analyze situations and I know there can be some difficult ones. I have no doubt that the first four months of the season were the most difficult I've had so far. Because of the Champions League and because the team didn't play well; then "The first focus is the coach. But I stopped, we started working on what interested me and I didn't focus on what didn't affect me. The players followed me, they re-identified with a way of playing and the season ended on a good note. The team was not playing well and we had to change. But it changed because we've had fewer injuries. We've had a footballer like Griezmann who plays better than the others, Memphis gave us competition so that Morata and Correa are better, De Paul was better, Carrasco has had an extraordinary season. Nauel too. The goals were shared and hopefully we will change teams after this."
Great second round. "Some things have had an impact, there have been significant injuries to central defenders, players like Oblak, Nahuel, Koke have grown… Alvaro has scored the 13 goals he has always had and Griezmann has been able to play and has an extraordinary season With Griezmann, the team plays better."
System. "We have been playing with five defenders for five months and no one talks about the fact that we play with five full backs. They are pointless fights, football is related to the needs of the teams. I am not trying to convince anyone. This year we have one goal less than Barcelona, ​​​​the team plays well. Who sees well and who does not, well well".
Joao Felix. "He's our player. If he doesn't have a place at Chelsea, he'll have to come to Atlético and work with us. He's got the conditions, he's intelligent and he'll have what he wants to be. I'm compatible with everyone as long as we can win. He is a boy that he has conditions, that he plays well, that he has always shown quality. With us he has had peaks and bad luck because he was occasionally injured. Last season he was irregular like the rest of the team. Now the team is playing well and if Joao was there he would play well I don't crash I tell him what I feel he knows my coaching profile very well and who I play with great joy I don't value what he said because i understand the moment of footballers he is a young boy with a great future if it is with us it will improve and if not in another team the same way it has been for years At Chelsea Lampard said about the work culture If he wants to, he has the conditions to become a great footballer. He's got the tools."
'Unocerismo' at Barca. "People are growing and the teams are improving. Barcelona defend better than before and they won LaLiga because they defended very well and attacked well. Xavi gave me tools to defend better. I would like to win all games 1-0. It would mean that there is a great concentration in every game.Barcelona didn't win 1-0 because they defended themselves, they did it because they weren't powerful to score more goals.Barcelona has Kounde, Araujo, a great goalkeeper and Lewandowski.It's easier in this way".
Atleti, a candidate for LaLiga? "Madrid and Barcelona have a problem if they don't become champions. They're there to win LaLiga. With us they're trying to create confusion. We're here to get third, and if we don't get third, that's a problem. the last ten years, two years champion, two seconds, this year we can be second… We are talking about complicated things. To become champions at Atlético is something extraordinary. Barcelona and Real Madrid have an obligation to become champions, we have the obligation to be third. Atlético are prepared for if Madrid and Barcelona fail. We are here to compete and to be on our guard, if they are wrong, we are. If Atlético are fifth, there must be criticism. team played badly "The players were not at their level, the coach was bad. I always sign to be first, but if I need to be third, I will be third. The club goes according to what we are working on. We aim to be first, but we have to get into the Champions League to remain aspirants. We are an inconvenience to Madrid and Barcelona."
Her future. "We still have one year left on our contract and I am focused on continuing to do my best."
The VAR. "I don't know what a hand is and what it isn't. Most players don't know what a hand is. Among the referees themselves, there is something that is not clear: they go to VAR, they go to VAR… Still I am I am grateful every day that the VAR has come. Because you went to the field of Madrid, Barcelona or Atlético de Madrid, I enter us so that they do not say, and it was impossible for them to give you a penalty. How much offside were there that were goals? Millions. You couldn't tell before."

Source: Goal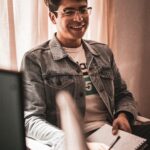 Gregory Robert is a sports aficionado and a writer for "Social Bites". He provides in-depth coverage of the latest sporting events and trends, offering a unique and knowledgeable perspective on the world of sports.