In an interview with Mundo Deportivo, the Culé coach spoke about the Argentinian star and also about the possible market for Barcelona.
Xavi Hernandez gave an exclusive interview for Mundo Deportivo in Ciutat Esportiva and talked about possible purchases from Barca, including the return of Leo Messi, about which he said he could make a decision in the next few days.
What did Xavi say about Messi's return?
I've said many times, he's got the doors open here, I'm the coach and I know he'll help us if he decides to come, but in the end I think we should leave him alone a little bit. He will end the season there, he has a lot of respect for Paris Saint-Germain, he wants to finish in the best way, his contract is up and then he has earned all the right in the world to say where to go, where to finish . his career. I think he has football to continue at a high level and if he comes to Barça, what most or all Catalans want, especially the coach, the doors are open, I am convinced that it will go well.
"As for the football issue, it depends on him, for me there is no doubt. If Leo decides to come, he will have the doors open at the football level. I know he will help us. I am responsible for the staff, he has all the confidence and all the enthusiasm of the staff for his arrival. There is no doubt about it. I have no doubt that he will help us a lot at the football level. From that moment on, the contract issue is no longer my concern." .
The coach also said that the club is making sure that the "Messi issue" is settled contractually and "that it can be done", but that if it depends on his "OK" then "they have it 100%"..
When asked specifically if Xavi is talking to Messi, the coach replied:
He told me he will make a decision next week and we should leave him alone. Ultimately, if we talk about Leo every day, every day, I don't think it's right either. Finally he decides next week and now there are 200 hypotheses. In the end, he will decide his future and here the doors are open, there is no more discussion.
What position will Messi play in and what other signings does Xavi want for Barcelona?
Well, in many positions he can adapt inside, he can play as a winger, he can play as a midfielder, he can play as a false nine, which is where he has played all his life. Ultimately you need to find a natural habitat for him to improve his whole game, but I can see him helping us a lot, I think we're missing that talent in the last third and Leo always gives it to you.
About Bernardo Silva:
"YesIt would be great, but he is also a City player, very difficult."
About Joshua Kimmich:
"Here the clubs get mad at me, like the sporting director of Real Sociedad got mad at me. In the end you ask me, ask me again… we are talking about names that are number one in their position, Zubimendi." and Kimmich who is a top super top and also understands the fantastic game.
We need a replacement from the top level, a footballer who has been a base player all season (Busquets) is leaving, important, very leader of this Barça that has won the League and the Super Cup. We need a high-level player in that position, otherwise it will be difficult for us to compete next year. If there can be an open door, there should be negotiations with Bayern Munich."
Source: Goal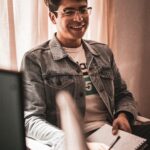 Gregory Robert is a sports aficionado and a writer for "Social Bites". He provides in-depth coverage of the latest sporting events and trends, offering a unique and knowledgeable perspective on the world of sports.