Juanfran Torres Football City will host the second edition of the Crevillent Cup Finetwork next weekend (March 31 and April 1).As announced this Friday at the presentation of the event, it is the youngest and youngest category junior football competition, with 13 teams and 650 participating football players, bringing together more than 3,000 people.
Center Jove Juan Antonio Cebrián de Crevillent hosted the event Former football player Juanfran Torres, a graduate of the event, said he was excited to admit that he was very happy to be able to organize this tournament in his own municipality and to have the opportunity to collaborate with an NGO that supports childhood cancer research «Vicky's dream», where the ticket collection will be used.
Competition, organized by the Crevillent City Council and the former player will have the participation of Real Madrid and FC Barcelona for the first time. Also from Real Betis, as well as other teams such as Villarreal, Elche, Levante, Valencia, Atlético de Madrid, Intercity, La Nucía, Kelme, Eldense and Crevillente Deportivo.
Girls' teams will also take part in the tournament, which will be broadcast live on DAZN.
There will be no restrictions on the public for this second event, but given the large expected turnout – more than 2,000 tickets were sold on Wednesday – Crevillent Sports Councilor, Marcelino Jiménez asked neighbors to walk to the gym. "We want today to be a day. big celebration "that all Crevillentinos and visitors can enjoy, and that children will definitely have a unique experience in Spain's third or fourth major tournament in these categories."
next challenge
Juanfran Torres He appreciated the work of more than 40 people in organizing the event and acknowledged that next year's challenge is to bring in teams from other countries. "With work and humility, we have tried to build on the previous edition where all teams left satisfied with the way we treated them." The former player of the national team and Atlético de Madrid highlighted his performance. "The illusion is that the more we are, the more we will train for childhood cancer research. This goal reaches your heart, to help those who need it most, and this year we will develop ourselves; We will have a football party with a beautiful background behind it".
Laura García, head of "Vicky's Dream", thanked the organizers for their support of the solidarity cause. He underlined that passing the exam and the support of the Crevillent people is an incentive for the establishment. Finally, the mayor of Alfombrero, Jose Manuel PenaltyHe underlined the character of Juanfran Torres as an "ambassador" and invited residents and visitors to enjoy a wonderful event that happens "because that's how football is". migueli.
Ticket prices and Fusa Nocta concert
Admission to see the Juanfran Torres tournament is 5 euros for over 12 years old and two euros for under age. collection will go Destined for the "Vicky's dream" foundationAccording to its president, in the latest edition "we collected 25,000 minutes of research on childhood cancer, more than a year of work to save children's lives." The ticket is valid for both days of the tournament. You can reach the end-of-party concert by Fusa Nocta, the finalist of Benidorm Fest, and DJ Mix and Noise in Parc Nou at 21:30.
Source: Informacion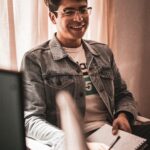 Gregory Robert is a sports aficionado and a writer for "Social Bites". He provides in-depth coverage of the latest sporting events and trends, offering a unique and knowledgeable perspective on the world of sports.