A goal from Pocho Román in stoppage time earns three gold points for the Barça subsidiary
A goal from Pocho Roman has given to BarcelonaB a very important victory in their visit to Real Unión de Irún.
ALL ABOUT THE REAL UNION VS. BARCELONA B DE PRIMA RFEF CLICK HERE
The Barcelona subsidiary was ready to get the game back on track quickly. He was the domain and he had the best chances in those first minutes. He royal unionwho debuted as a coach and is in a difficult situation had enough to grasp, although the film gradually changed, Barça was less and the irundarras were encouraged to move around the goal of arnau in the last minutes of the first half.
Going through the dressing room seemed to rekindle the atmosphere and momentum of the culés, as the opening minutes were a succession of attempts on the rival goal. Márquez's needed the three points and they proved that with facts. But on the contrary, Real Unión threatened and as if it were a repeat of the first part, in the last part the Basques again created danger. In fact, at minute 74, River He had the clearest but failed to hit the shot at the far post when he had everything in his favour.
And when it seemed that both would have to settle for a draw, the goal fell Pocho Roman, which, in a counter hit to define to give victory to his. The victory left the subsidiaries sleeping in third place and this defeat hurts Real Unión, as it is, in a very complicated situation and on the edge of the relegation zone.
The summary of the Real Union vs. Barcelona B de Primera RFEF 2022-2023: video, goals and statistics
It is over. Victory for Barcelona B, putting them in the play-off zone.
Minute 92. Pocho Román, who made his debut as a goalscorer for Barça today, was looking forward to the second and looking forward to it.
Minute 90. Gooooool!!! from Barcelona B. Mark Pocho Román in a counterattack. 0-1 for the subsidiary.
Minute 85. Time is running out for Barcelona. His coach Rafa Márquez has just been shown a yellow card for protesting a foul his team had called for.
Minute 74. Rivero has forgiven the 1-0 for Real Unión. He was alone, but he didn't hit.
65th minute Save by Irazusta to deflect a Núñez shot that had bounced off a Real Unión defender.
Minute 59. Good play from Real Unión with a pass from Bravo's death that can't find a finisher.
Minute 53. Very good collective play from Barcelona B, which culminates in a shot from Luismi that blasts through the defence.
Minute 51. Beautiful play from Estanis with a deflected final shot. The Barça subsidiary has come out strongly.
The second part starts in Irun.
End of the first half. With a goalless draw, the players go to the locker room.
Minute 41. Real Union had it. Shot that goes very high for Nacho Sánchez. The local team grows in the final phase of this first half.
Minute 34. High shot from Dionkou after a fine pass from Estanis.
Minute 27. And now it's time for Real Unión, but Sánchez's shot is stopped by Tenas.
Minute 26. Shot from Barberá by Irazusta.
Minute 25. Shot by Luismi Cruz who has cleaned the local goal's stick.
Minute 13. Good collective play from Barça that culminates with a shot that Irazusta stops without any problems.
11th minute Real Unión launched two consecutive corner kicks.
Minute 10. Barcelona B dominates in this first part of the match. Luismi Cruz tried, but his thread went astray.
The match starts at Stadium Gal.
This is the Real Union line-up.
With these eleven, Barça B takes to the field
Which post did you like the most?
Source: Goal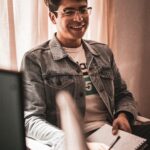 Gregory Robert is a sports aficionado and a writer for "Social Bites". He provides in-depth coverage of the latest sporting events and trends, offering a unique and knowledgeable perspective on the world of sports.