Another 19 March, many Green striped boys and girls will congratulate their parents and they will live a day that includes the game of their team. The club whose sense of belonging has been largely passed down as a direct legacy throughout the establishment's hundred-year history.
If it weren't for those who founded Elche in 1922 and registered it in 1923, there would not be those who lived through the difficulties that gave birth to Elche. cooperative or infinity Grand Theater night nor those celebrating the 1959, 1973, 1984, 1988, 2013 and 2020 Premier League promotions or the 1969 Cup final in style, among others.
A feeling that can be seen in the stands once every 15 days martinez valero Although there is no need to wait that long, it is transmitted from parents to sons and daughters. In the city of palm trees, that tradition lives on: in every parent who brings their kids to school in an Elche shirt, or in every grandparent who tells anecdotes from the times when YouTube, Twitch, Instagram, or TikTok didn't exist.
This is also a day to celebrate at a franciverde key, even in a season like the current season where answering the question that makes this headline is definitely not going to be easy.. Despite the league table's plight and the more-than-possible drop in the category, a father smiles proudly when he sees his sons' dreams of becoming Pere Milla or his daughters growing up to defend the green line in a competition. In short, a day to get excited and confirm that the legacy is still intact, whatever the consequences. Because above any defeat is always the love of family tradition.
Five games in First
Will be in San Sebastián this afternoon Elche's sixth game in the First Division on March 19. The last one was curiously just a year ago with a home defeat to Valencia (0-1) on a day remembered by the expulsion of Mojica and later canceled by the Competition Committee. The first of these was a win (5-0) against Atlético by Peiró, Adelardo, Collar, Vavá and company in Madrid in 1961. Three years later he also had to lose (3-1) in Zaragoza. The only victory came against Las Palmas in 1967.In the match led by Otto Bumbel, the men won 2-1 with goals from Lezcano and Iborra. The last duel to be reviewed was against Sporting in 1978, another home defeat (1-2).
The last victory is from 2011
In the remaining categories, Elche does not offer an extreme match record on this very important date either. In fact, the last win was against Ponferradina 12 years ago (2011) at El Toralín. david sanchez, two minutes after the end of the match, allowed the team coached by José Bordalás to add three points. It was the "play-off" season against Granada, and it was precisely this season with the same player, albeit in a different way.
Green striped fathers and sons
Throughout Elche's hundred-year history, there have been several cases of father and son defending the first team jersey. Equal Borya He came to see how his two children were (Aaron and Jony Ñiguez) played for the same club as him a few decades later. Both dad and cub were promoted from turf to the First and Second Division. The same thing happened in the family. Quirant, with "eternal captain" Miguel and goalkeeper Luis Miguel. This jacket They shared the same name (Mario), but the father was a staunch defender, while the son occupied more advanced positions; Quesada (Manuel Carlos and Carlos Manuel), both defenders. This Front (Iborra and Guilabert) were probably the forerunners of this group of fathers and franchiverde children.
Source: Informacion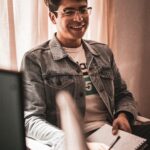 Gregory Robert is a sports aficionado and a writer for "Social Bites". He provides in-depth coverage of the latest sporting events and trends, offering a unique and knowledgeable perspective on the world of sports.