The goals of Benzema and Kroos provide three crucial points for the battle for the national title
Real Madrid took three very important points in the run-up to the battle for the league title. The white team triumphed 0-2 with goals from Benzema and Kroos to follow in the wake of Barcelona and confirm that the Villarreal comeback has been a turning point in the season.
Athletic, with a fiery San Mamés, went all out against Real Madrid and Courtois had to make some valuable interventions in the first half. However, it was Real Madrid that struck first. A cross from Valverde was badly headed by Asensio, but he left the ball dead, so that Benzema, after spinning and in the air, scored a beautiful goal.
Athletic would look for the equalizer after the break and again had good chances to do so, but did not score. Iñaki Williams succeeded ten minutes before the end, but his goal was canceled due to positional offside by Guruzeta. In the tee, Kroos would make the final score 0-2 on a pass from Rodrygo.
You can subscribe to DAZN from €18.99 per month to watch LaLiga 2022-2023
Comments from athletic bilbao

against Real Madrid of LaLiga 2022-2023
Nacho, after the game
"Winning here was super important. Every game is a final. Barcelona had won before and that was essential."
"Happy to play, to keep adding. I take advantage of everything I've got, but I show that I do well every time I play."
"Obviously I'm not very happy when I play. But I like to live from day to day and today we won and I'm happy."
"Well, Karim's thing is incredible. He gives us a lot with his goals, last year he gave us a lot and hopefully this year will be the same."
Inaki Williams, after the game
"The support we have at San Mamés is incredible. It's a privilege for all of us who defend the Athletic jersey. They've been there through thick and thin, it's a joy."
"I think we tried everything. We lacked that bit of luck. I think Real Madrid didn't feel comfortable, but that's what Real Madrid has. The more you dominate it, it condemns you."
Ancelotti, in press conference
"I don't think I took a risk by leaving Modric and Kroos on the bench. It's important to motivate the players. I think Ceballos and Asensio deserved it for what they did against Villarreal and Toni could use the rest. Luka could play." because he has I trained very well but I preferred this. We defended very well."
"I think we didn't defend well in these last games, but today we defended well. We suffered because Athletic Bilbao has a good team. We had a defensive effort that we haven't had in recent games."
"Vinicius is a great player, he is a very sensitive person. It's true that everyone pushes Vinicius: the rivals, the rival fans, sometimes the referee… the reality is that he took a yellow card and was kicked." he's going to get better at this, he's very young, but they're pushing him a lot. I love him very much and we want him to be respected a little more by everyone."
"I told Vinicius to talk to me, to keep calm. He played great as always."
"Nacho is a player who can play right back, center back and left back and he always delivers. He's the player all coaches want on their team. He never complains, he always works and always performs." "I am pleased that the players who have played less are sticking to this. Camavinga played a great, great game. This will not end, we have games Thursday, Sunday, Thursday, Sunday… then we have to go to Morocco… Wow".
"The atmosphere here is spectacular, it's fantastic, but also very difficult. I think we have it under control, even in our area, which, as I said yesterday, is my friend, not my enemy."
"If we have a 'Plan B'? I don't know what plan A is or what plan B is, we have a plan to win the games."
Minute by minute
Last! Real Madrid takes the victory at San Mamés and is three points behind Barça
Minute 90. Goal by Kroos! Rodrygo recovers the ball and it is the Brazilian who finally receives and assists so that Kroos, with his classic billiard shot, puts the ball next to the post to make it 0-2.
Minute 88. Benzema had his way! The center of Kroos that the Frenchman nods but goes wide.
Minute 85. Kroos comes in for Ceballos and Raúl García for Vesga.
Minute 81. Rodrygo enters before Vinicius who leaves, annoyed by the San Mamés crowd.
Minute 79. Athletic were on the verge of scoring again in a move that saw the ball go practically over Courtois' goal line.
Minute 77. Goal canceled for Iñaki Williams! The international player with Ghana came on, but Guruzeta's positional offside whistle affects Courtois' vision.
Minute 75. New change in Athletic: Lekue for De Marcos.
Minute 72. Modric comes in for Asensio.
Minute 69. Sorry Nico Williams! Center running into the area, Mendy makes a mistake not putting his leg in and the ball reaches Nico Williams who finishes horribly when he had everything to score.
Minute 66. Triple change in Athletic. Enter Muniain, Ander Herrera and Guruzeta. Sancet, Berenguer and Zarraga leave.
Minute 65. Asensio almost scored! Real Madrid player. Wall between Benzema and Valverde, the French filter for the Spaniard who crosses before the departure of Unai Simón but hits the ball past the post.
Minute 60. Providential Nacho! He made a perfect cross to block Berenguer's shot. The opportunity was clear.
Minute 58. Saved by Unai Simón! The Athletic goalkeeper almost dodges the second after a shot from Nacho in a small area.
Minute 55. Athletic insisted on a draw, but Real Madrid also came into danger on the counter. Everything can happen.
Minute 46. The second half is already at stake!
Pause! Real Madrid dominated after the first 45 minutes thanks to a goal from Karim Benzema.
Minute 44. Vesga tried from outside the penalty area, but his shot went wide.
Minute 39. Yuri Berchiche's little finger on his right hand is dislocated. Fortunately, they were able to replace him and he was able to continue the game.
Minute 24. Nice goal from Benzema! Valverde's cross, Asensio touches it but fails to finish it on goal, but leaves the ball dead first for Benzema and turns and scores a great goal.
Minute 18. Providential walls! Great opening by Ceballos for Nacho, the youth player puts it in front and Benzema rounds first, but Aitor Paredes crosses perfectly to deflect a corner kick.
Minute 16. Nico Williams almost scored a great goal! Squirt from the Spanish end to Camavinga and shot with a wire licking the post. Squeeze athletic.
Minute 10. First great save from Courtois! Short kick from Athletic, the ball got stuck in the penalty area and Aitor Paredes headed but the Belgian deviated for a corner kick. Courtois' first miracle has already arrived in San Mamés.
Minute 6. Benzema out! Mendy rushed to the bottom line, put it behind and Benzema rounded first, but the ball went high.
minute 3. Athletic came out intense, logically given the atmosphere, and Real Madrid has already had to clear several long balls.
Minute 1. The game starts in San Mamés!
20:55 | San Mames roars. The protagonists leave the stadium in no time.
20:30 | The players of both teams are already warming up. The game starts in half an hour
7:50 pm | Eleven confirmed by Athletic. Zarraga and Berenguer, start
7:30 pm | Ancelotti keeps Modric out of the eleven despite the Croat resting in the cup, Toni Kroos is also resting and Rodrygo Goes is a substitute.
7pm | Confirmed eleven from Real Madrid. Without Modric or Kroos. Courtois, Nacho, Rudiger, Militao, Mendy, Camavinga, Ceballos, Valverde, Asensio, Vinicius and Benzema.
6:30 pm | It should be noted that both teams arrive after winning the Copa del Rey and will play a quarter-final match against Valencia and Atlético de Madrid respectively on Thursday.
6pm | Athletic Bilbao and Real Madrid close Sunday in the First Division in San Mamés. Both teams need to win so that their objectives remain close and their options for Europe and the title, respectively, are not complicated.
Good afternoon to all friends of Goal.com and welcome to the broadcast of the match between Athletic Bilbao and Real Madrid corresponding to matchday eighteen of LaLiga Santander 2022-23. Stay with us for all the information, with videos, lineups, goals, stats and much more.
REFRESH THE PAGE TO SEE MORE VIDEOS AND NEWS…
The great statistical preview of target of Athletic Bilbao vs. Liga Real Madrid
Athletic have not won any of their last 14 matches against Real Madrid in LaLiga (D4 D10) and have lost each of their last five. It is their longest winless streak against the Whites in their history in the top flight.
Real Madrid have scored points in each of their last seven visits to Athletic in LaLiga (W5 D2), winning each of the last three by just one goal, since a 1-0 defeat in March 2015, with Carlo Ancelotti and Ernesto Valverde also on both benches.
Real Madrid have not lost in their last 11 visits to teams from the Basque Country in LaLiga (W10 D1), since losing 3-1 to Real Sociedad in May 2019, including their win in each of the last six.
Athletic have not lost their last three home games in LaLiga (2V 1E) without conceding a goal – only Barcelona (7) have gone home more often than the rojiblancos (6) in the league in the current campaign.
Athletic is the LaLiga team that needs to commit the most fouls this season to receive a yellow card in LaLiga (one yellow card for every 7.4 fouls, 215 fouls in total and 29 yellow cards).
Real Madrid have conceded at least 10 shots in each of their last four LaLiga outings – they had only reached that number in three of their previous top nine games.
Karim Benzema has scored in each of his last four games for Real Madrid in LaLiga (five goals in total) – the Frenchman has scored 16 goals in 25 games against Athletic in LaLiga, more than against any other opponent.
Vinícius Júnior (15), of Real Madrid, and Nico Williams (11), of Athletic, are two of the three players who have made the most passes ending in a goal-scoring opportunity in LaLiga this season, along with Ousmane Dembélé, of Barcelona ( 14).
Raúl García, of Athletic, is the player who has come on as a substitute most often in LaLiga in the 21st century (151) and also the most this season (14, as Kike García) – Real Madrid are the rival against who he has played the most games in the league without scoring a goal (29).
Athletic coach Ernesto Valverde has not lost any of his last five matches against Real Madrid in LaLiga (W3 D2), but all of them have been in charge of Barcelona, ​​losing his last four against the Whites in his previous phase with the Basque team .
Where to watch live athletic bilbao

against Real Madrid?
probable alignments of the athletic bilbao

against Real Madrid
Athletic Bilbao (1-4-2-3-1): Unai Simon; From Marcos, Paredes, Vivian, Yuri; Vesga, Dani Garcia; Nico Williams, Sancet, Inaki Williams and Raul Garcia
Real Madrid (1-4-3-3): Courtois; Nacho, Militao, Rudiger, Mendy; Modric, Ceballos, Duckweed; Asensio, Benzema and Vinicius
Which post did you like the most?
Thanks for voting
The results will appear shortly.
Which post did you like the most?
Source: Goal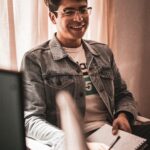 Gregory Robert is a sports aficionado and a writer for "Social Bites". He provides in-depth coverage of the latest sporting events and trends, offering a unique and knowledgeable perspective on the world of sports.