Time is running out so much that Lolo Escobar decided yesterday to cancel the rest day set by his predecessor for the festive Tuesday, Constitution Day, and call all players, including the injured, to the field. 13 hours At the Fontcalent training ground.
substitute angel rodriguez He took only ten minutes to introduce himself on the Hercules bench and decipher his working model in detail, choosing to go to work not yet knowing whether his presence at the bottom of the court was guaranteed. Subsidiary of Real Zaragoza to Rico Pérez this Sunday, 18 hours. For this to happen, the property must first deal with the man from Leon who is called today in the stadium offices to have his contract terminated as much as possible; this is something he would probably have to pay every last euro for. An agreement was reached with him in July.
Bidding farewell to his former players on Monday, the Castile coach addressed the players in a serious but sincere tone, wishing them good luck, and then left because he was still convinced on his final day that the squad needed to change. although he did not know how to extract some statistics by signing, he gave much more. definite relegation candidate.
While collecting personal belongings in the dormitory at the end of the recovery session, some playersFew decided to go to his "office" to say goodbye in person to the man who had been their leader in the dressing room until that morning.
Lolo EscobarAgreeing to the terms of his contract tie with Hércules on Monday afternoon, a fairly reasonable minimum, i.e. not directly linked to promotion, If he meets something that no one believes, he signed until June with a more guaranteed season option because he currently occupies the highest portion of the table. Four games from four teams would have to be saved.
17 Aries who have ruled Hercules since 2014
2014-15: José Rojo 'Pacheta' and Manolo Herrero.
2015-16: Manolo Herrero and Vicente Mir.
2016-17: Luis Garcia Tevenet and Carlos Luque.
2017-18: Gustavo Siviero, Claudio Barragán and Josip Visnjic.
2018-19: Lluis Planaguma.
2019-20: Lluis Planagumá, Jesus Muñoz, Vicente Mir and Antonio Moreno.
2020-21: David Cubillo, Alejandro Esteve and Manolo Diaz.
2021-22: Sergio Mora.
2022-23: Angel Rodriguez and Lolo Escobar.
Manuel María Escobar Rodríguez, "Lolo", has become the seventeenth blue-and-white coach since Alicante's relegation to Second B in 2014. An average of two coaches per campaign is a reflection of the drift of an entity that can't find the recovery formula. place in professional football.
Jose Escobar Fulfilling the mandate he held until Monday, he will be the man the former Mirandés coach trusts. david porras. The most immediate goal of the new technical tandem is to give a defensive identity to a block that has not won in seven weeks, including a Cup draw, and conceded goals with humiliating ease against teams in the lower half.
Lolo Escobar plans to follow the usual daily training schedule from today until match day, so this week will not be a day off for the team that needs to be assimilated. compulsory walks. The game idea of ​​coach Don Benito, who spent most of his life in Madrid. On his first day, he wanted to review all the men present, including a large group. affiliated membersIf he's not convinced by what he's seen, he won't rule out using the Christmas vacation earlier.
Source: Informacion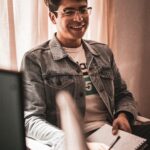 Gregory Robert is a sports aficionado and a writer for "Social Bites". He provides in-depth coverage of the latest sporting events and trends, offering a unique and knowledgeable perspective on the world of sports.