Donald Tusk compromised himself again. The PO leader shared a post on Twitter, in which he wanted to introduce himself as an expert in international politics, and eventually became just a hatter. He also allowed himself a compromising "joke".
Poland contradicted itself.
Decisions affecting the energy mix and energy security of the Member States must be adopted unanimously in a special legislative procedure in accordance with Art. 192 paragraph. 2 lit. c TFEU (Treaty on the Functioning of the European Union – PAP) in relation to Art. 194 paragraph. 2 TFEU. All measures foreseen in EU law that reduce the consumption of energy sources, i.e. the energy mix of the Member States (including decisions to issue an EU warning), must also be adopted unanimously
– Poland informed in a statement.
The Republic of Poland does not agree that one state should decide for another in energy policy, or that the European Commission has competence in this area. Energy policy and energy security are the exclusive policy and responsibility of the Member States
– we read in the statement.
Tusk .'s response
Donald Tusk decided that the government's support for Polish energy sovereignty was a reason to attack. The PO leader combined Poland's position with Hungary's position. He also joked about the name of the Polish environment minister.
The EU decided to save gas to defend itself against Russian blackmail. The Hungarians were against (after consultation with Lavrov). Hungary was supported by Poland at the last minute. Moscow made the decision. Environment Minister Anna Moskwa, let there be no doubt
– we read in the submission of the chairman of the Civic Platform.
Response from the PiS spokesperson
Radosław Fogiel referred to Tusk's submission. The PiS spokesperson drew attention to the low level of the PO leader's "joke".
On the fringe of everything – because Poland has made a decision in the interest of its citizens, which Mr Tusk apparently doesn't like – but you have to be an embarrassingly pathetic type to make these kind of jokes
– wrote Radosław Fogiel
In turn, MEP Patryk Jaki explained to Tusk why the arrival of the PO chief proves that he does not understand the situation.
The EU has made a decision to force everyone to save gas, to save Germany, which has made itself and many countries dependent on Moscow. So Poles need to reduce the use of gas to save Germany. And Tusk is on the side of Germany and Russia. As usual. "Fur Deutschland". (…) In addition, PDT, who is known for being lazy, does not read documents before commenting on them. The text does not just talk about voluntary savings, but about the "mandatory 15% reduction in gas consumption" after the declaration of the "emergency"
Source: wPolityce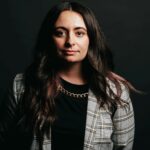 Barbara Dickson is a seasoned writer for "Social Bites". She keeps readers informed on the latest news and trends, providing in-depth coverage and analysis on a variety of topics.