"Serious consequences"
Florida Senator Marco Rubio introduced the China sanctions bill, along with two other Republican senators Rick Scott and Kevin Kramer of North Dakota, also from Florida. Bloomberg. The document proposes to fine any agency that insures or registers tankers carrying oil or liquefied natural gas from Russia to China.
According to Rubio, China is "supporting the war in Ukraine" by buying Russian energy. Therefore, he considers that new sanctions should be adopted in order to reduce the sale of Russian oil and to block the financing of the special operation of the Russian Federation.
"Any organization that helps him (Russia – Gazeta.ru) in these efforts, including Chinese state-owned companies, must face serious consequences," Rubio said.
The article states that China's imports of Russian oil have increased this year because "the world's largest energy consumer is buying barrels at a discount that European buyers have turned down." But cutting Russia's oil supply to China could lead to "Beijing more competitive with other big buyers such as India for oil from the Middle East and Africa, and a new rise in fuel prices."
"The proposal (Senator Rubio – socialbites.ca) has little chance of being voted on in the Democrat-controlled Senate. This goes against the Biden administration's policy of limiting Russia's energy revenues while maintaining oil supply.
Bloomberg writers recalled that last week, US Treasury Secretary Janet Yellen put forward the idea of ​​capping prices – this would allow buyers to continue using Russian oil if they agree to pay below market rates. According to the publication, the administration of the President of the United States is still formulating this policy, "trying to persuade its European allies of its approach and assure that Russia will not just turn off the taps."
On July 22, United States Deputy Secretary of State Victoria Nuland said that the United States and its allies still need Russian oil supplies to world markets, otherwise fuel prices will rise again.
The Bloomberg article states that oil prices have risen by about 30% since February 24 due to fears that Russian fuel will be excluded from world trade. Now European countries are considering the possibility of rationing their natural gas consumption, mostly from the Russian Federation, in order to save their stocks for the winter.
Record purchase of Russian oil
On April 21, the Japanese newspaper Nikkei, citing Refinitiv data, reported that Asian countries continue to buy large quantities of oil from Russia, despite the situation in Ukraine and sanctions against the Russian Federation. By that time, 380 tankers had left Russia, more than in the same period of 2021.
Of these, 115 tankers went to Asian countries: 52 to China, 28 to South Korea, 25 to India, nine to Japan and one to Malaysia. The authors of the article noted that deliveries to India subsequently increased by eight times, and to China – by 33%.
According to Refinitiv, after the start of special operations in Ukraine, the cost of Russian Ural oil in Europe fell by 30%. At the same time, Western countries, including the United States and Great Britain, announced the cessation of oil imports from the Russian Federation. All this "made Russian fuel attractive" for countries whose purchases were not afraid of public attention.
Already on June 20, Reuters reported Based on Chinese customs data, he noted that China increased its purchases of Russian oil by a quarter in May from April. Monthly delivery volume set a record.
"Oil imports from Russia to China rose 55 percent year-on-year to a record high in May, replacing Saudi Arabia as the largest supplier," the agency said.
May deliveries totaled approximately 8.42 million tons, which equates to approximately 1.98 million barrels per day. In April, this figure was 1.59 million barrels per day.
As early as April 2, China's Foreign Ministry European Department Director Wang Lutong told reporters that China does not intend to take any specific steps to circumvent the anti-Russian sanctions imposed by Western states. However, Beijing will continue to develop traditional trade relations with the Russian Federation and other countries.
Republican Senator Marco Rubio has proposed sanctions against China for importing Russian oil, which Europe rejects. According to the politician, the Chinese and any company thus supports the Russian special operation. According to Bloomberg, the proposal is unlikely to pass through the Democrats in the Senate – the Biden administration also has a different take on the problem.

Source: Gazeta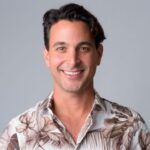 Calvin Turley is an author at "Social Bites". He is a trendsetter who writes about the latest fashion and entertainment news. With a keen eye for style and a deep understanding of the entertainment industry, Calvin provides engaging and informative articles that keep his readers up-to-date on the latest fashion trends and entertainment happenings.