US State Department spokesman Ned Price said that Washington still expects talks to take place in the coming days between Foreign Secretary Anthony Blinken and Russian Foreign Minister Sergei Lavrov on the exchange of American Brittney Griner and Paul Whelan with Russian businessman Viktor Bout. Moscow has already confirmed that the request for negotiations has been received.
"We requested a meeting with Foreign Minister Lavrov yesterday and we hope that this will happen today," Price said.
He also noted that the talks will not be directly related to the situation in Ukraine or Russian-American relations. According to him, the meeting is planned to be held on the problems of American prisoners in Russia, the support of the trade agreement signed in Istanbul, and Russia's assistance to Ukrainian grain exports from the Black Sea ports. Washington also wants to warn Russia not to join the territory liberated during the special operation.
Russian Foreign Ministry Spokesperson Maria Zakharova commented on the US State Department's request for a meeting between Blinken and Lavrov.
Russian Foreign Minister Sergey Lavrov will consider this request when the time comes. Now there is an intense program of international contacts: bilateral meetings of the SCO Council of Ministers in Tashkent, "said.
Moscow pause
From the moment of Blinken announced Almost a day passed about the proposal to the Russian authorities to replace Greiner and Whelan with Viktor Bout. No agreement was reached during this time.
On the afternoon of July 28, Kremlin spokesman Dmitry Peskov said he would not comment on the situation around a possible trade, but the Kremlin was aware of such reports.
"This type of information stuffing is usually not done when discussing such topics. It often becomes known about already implemented agreements," he said.
On July 27, Peskov refused to comment on the situation with the prisoner exchange.
Zakharov also on July 28 statedThere are no concrete results in the stock market yet. However, he noted that the interests of both parties should be taken into account during the negotiation process.
"The issue of the exchange of Russian and American citizens in places of detention on the territory of the two countries was once discussed by the presidents of Russia and the USA. They gave instructions to the relevant authorities to carry out the negotiations. Their maintenance is carried out by authorized units. A specific result has not yet been achieved, "explained Zakharova.
who do you want to trade
Russian businessman Viktor Bout, who was arrested in Thailand in 2008 and extradited to the USA in 2010, is detained in the USA. In 2012, a New York court announced its verdict on an entrepreneur's arms smuggling charges. He was sentenced to 25 years in prison for a number of crimes, including conspiracy to kill US citizens, including officials, conspiracy to sell missiles, and conspiracy to support terrorism through collaboration with the Colombian rebel group FARC. The prosecution demanded that Bout be sentenced to life imprisonment.
After the decision was made, attempts were made repeatedly to secure Bout's release, notably through the 1983 Soviet-American Convention on the Transfer of Sentenced Persons. The entrepreneur's defense has also repeatedly tried to appeal the decision. In the absence of compelling reasons for his release, Viktor Bout should be released from prison on August 19, 2029.
American basketball player Brittney Greiner was detained at Moscow's Sheremetyevo airport over the reaction of a service dog, and later on, poppy electronic cigarettes, which are prohibited in Russia, were found in the basketball player's belongings. The Athlete is charged with committing a crime under paragraph "c" of Part 2 of Art. 229.1, Part 1 of Art. 228 of the Criminal Code of the Russian Federation (smuggling and possession of drugs).
On July 27, a hearing was held in the Khimki court, in which he stated that he used medical marijuana with the permission of doctors and had no intention of violating Russian law.
Paul Whelan, a US citizen working for BorgWarner, a car parts company, was detained in a room at the Metropol Hotel on December 28, 2018, where, among other things, he received a flash card containing, among other things, a secret contact list. . employees of national intelligence agencies.
In relation to the American, a criminal case under Art. 276 of the Criminal Code of the Russian Federation (espionage), threatened with imprisonment of up to 20 years. On June 15, 2020, the Moscow City Court sentenced Whelan to 16 years in a tight regime colony on charges of espionage.
The US State Department sent a request to Russia to discuss the exchange of prisoners between Foreign Minister Anthony Blinken and Russian Foreign Minister Sergei Lavrov. They hope that negotiations will take place in the coming days. In response, the Russian Foreign Ministry said that Lavrov would consider the US request when the time comes.

Source: Gazeta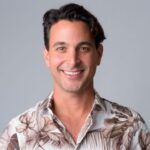 Calvin Turley is an author at "Social Bites". He is a trendsetter who writes about the latest fashion and entertainment news. With a keen eye for style and a deep understanding of the entertainment industry, Calvin provides engaging and informative articles that keep his readers up-to-date on the latest fashion trends and entertainment happenings.