Margarita Simonyan, Editor-in-Chief of the Rossiya Segodnya media group and the RT television channel telegram channel He commented on the worsening situation in Nagorno-Karabakh.
He noted that the protesters who gathered in front of the Armenian Parliament building in Yerevan on Tuesday, September 19, shouted that the country's Prime Minister Nikol Pashinyan was a "traitor".
"We woke up. An Armenian who comes to power with anti-Russian slogans is a traitor by definition. The journalist wrote that he is a traitor not of Russia, but of Armenian interests.
According to him, Russia will get by without Armenia, but Armenia will not be able to do without the Russian Federation.
The editor-in-chief of the media group recalled that while he was studying in the United States in the 1990s, where he was considered Russian, some were surprised that he did not look Russian. As Simonyan stated, he had to explain that he was ethnic Armenian. According to him, "No one, not a single person, knew what this meant, had never heard of such a people."
"No Kim will help, no NATO will even raise an eyebrow. No one helped Armenia except Russia. And no one will help. Not knowing this means not wanting to know. Not wanting to know is voluntary stupidity. And voluntary stupidity, as a rule, is severely punished by history," Simonyan added.
September 19 Azerbaijan Ministry of Defense announced Concerning the implementation of anti-terrorism measures in Nagorno-Karabakh, the purpose of which is to suppress "large-scale provocations" in the region, disarm and ensure the withdrawal of Armenian army units from the territory of Karabakh. The Ministry of Defense noted that they informed the Russian peacekeeping mission and the Russian-Turkish monitoring center about the "counter-terrorism operation".
The Armenian Ministry of Defense reported that on September 19, the Azerbaijani Armed Forces carried out missile attacks in violation of the ceasefire on the line of contact with Nagorno-Karabakh. The Armenian Ministry of Defense emphasized that the statements of the Azerbaijani military department that the Armenian Armed Forces units opened fire in the direction of Azerbaijani positions on September 17 are contrary to reality.
Previously Armenia and Azerbaijan To agree It concerns the mutual recognition of each other's territorial integrity.

Source: Gazeta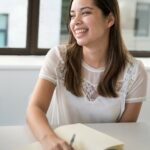 Emma Matthew is a political analyst for "Social Bites". With a keen understanding of the inner workings of government and a passion for politics, she provides insightful and informative coverage of the latest political developments.