Setting the price for a migrant – 20,000 euros – is the crowning glory of the "migration pact" being about human trafficking.
Until June 8, 2023, the civilized world with its institutions, international organizations and states fought against human trafficking. Ban Ki-moon, UN Secretary-General from 2007 to 2016, said that "human trafficking is one of the world's most heinous evils – a vicious form of human rights abuse that turns human life into an object of human trafficking, sale, exploitation and abuse that ultimately leads to its ruin (…) We need to take a common position on this issue, shed light on it, put criminals behind bars and ensure protection and support for victims of trafficking and those who have a special at risk of human trafficking." Let's not forget: human traffickers are criminals and belong behind bars.
On June 8, 2023, the Council of the European Union (with the cooperation of the interior ministers of the member states) produced an instrument that legalizes human trafficking. Voting was done by qualified majority, which gives a preview of what voting at European Council level will look like when the veto is lifted and everything is "knocked out" by qualified majority. This instrument is the "migration pact", adopted despite the opposition of Poland and Hungary.
The "migration pact" is currently referred to as the "negotiating position" as it will be negotiated with the European Parliament. But if you know the composition of the parliament you can be sure that it will only improve the pact i.e. make it worse, introduce all possible idiocies and make the pact a useful tool for human trafficking no matter how noble these idiocies are also justified.
The package includes the system of "compulsory solidarity", which in itself is an oxymoron, because "mandatory solidarity" is simply coercion. The value of "compulsory solidarity" was estimated at 20,000. euros per person. Although it is said that "no Member State will ever be obliged to relocate", "an annual minimum number of relocations will be set from the Member States where most people enter the EU to the Member States less likely to be relocated". So we have pure human trafficking, but on a limited scale. This scale is (for now, because it will be possible to change it up and down) 30,000. people per year.
Setting a price for a migrant is proof of human trafficking. Either a specific country accepts migrants (before reaching the EU they were already trafficked), ie it accepts the previous practice of human trafficking, or it pays 20,000. euros for each non-accepted person. It remains to be clarified who will have the money from this transaction and in what proportions. The coercive element that characterizes human trafficking is obvious, because Poland, for example, would have to pay for people who do not want to reach or stay in our country because their destination is Germany, the Netherlands, Sweden or Denmark.
Those involved in human trafficking should be put "behind bars", as former UN Secretary-General Ban Ki-moon argued. For one simple reason: for violation of Article 3 of the "Additional Protocol to Prevent, Suppress and Punish Trafficking in Persons, in particular Women and Children", supplementing the "United Nations Convention on Organized Transnational Crime" of 2000 and the 2005 "Council of Europe Convention".
According to the conventions and the protocol, "trafficking in human beings" means: "the recruitment, transportation, transfer, harboring or reception of persons, by threat or force, or any other form of coercion, kidnapping, fraud, deceit, abuse of power or exploitation of vulnerability , giving or receiving a payment or advantage to obtain the consent of a person controlling another person for the purpose of exploitation." Easy as a shovel handle.
The case of human trafficking is all the more obvious because "the consent of the trafficked person for the intended use (…) is irrelevant if one of the [wymienionych powyżej]And "recruiting, transporting, transferring, harboring or adopting a child for exploitation is considered 'human trafficking' even if it does not involve any of the methods [wymienionych powyżej]".
After the amendment of the Penal Code (May 20, 2010), the amendment of the Police Act and the amendment of the Code of Criminal Procedure (Official Gazette No. 98, item 626), there is also a definition of human trafficking in Polish law. And such activities can be considered as recruitment (persuade, appease, employ), transport (move, transport by means of communication), delivery (place elsewhere), transfer (trust, make available), storage (keep in one place , keep in secret), accept the person (keep the transferred person).
The crime of trafficking in human beings is committed not only through the use of "unlawful force or threat" or "kidnapping", but also through "deception", "misleading or abusing error or inability to properly understand the measures taken". And also anyone who "abuses the relationship of dependency", "abuses a critical situation or state of helplessness", "gives or receives a material or personal advantage or "promises a benefit to a person who has care or supervision over another person". Virtually anything can be included in the "migration pact" because it "abuses", "exploits" and "promises", i.e. punishes, enables or encourages human trafficking.
There are many reasons for the UN Office on Drugs and Crime, which runs the "Global Anti-Trafficking Programme", to act against human traffickers in the EU. After all, it must prevent the crime of human trafficking, protect the rights of victims and punish organisers, participants and beneficiaries. And the agency must be monitored by prosecutors in individual countries. Human traffickers (in a broad sense) cannot go unpunished, even if they act on behalf of the European Union.
Source: wPolityce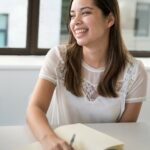 Emma Matthew is a political analyst for "Social Bites". With a keen understanding of the inner workings of government and a passion for politics, she provides insightful and informative coverage of the latest political developments.