Sovereign Poland does not agree to the forced displacement of migrants; Zbigniew Ziobro, head of the Ministry of Justice and leader of Sovereign Poland, announced on Saturday that we will submit a draft resolution to the Sejm expressing a strong objection to such ideas of the Eurocrats.
Resistance to a forced relationship. A draft decision is forthcoming
A meeting of the Council of Sovereign Poland was held in Płock on Saturday. at the press conference following its completion, Ziobro stressed that Sovereign Poland did not agree to the forced displacement of migrants.
There is also no permission for Poland to pay huge sums for mistakes in the migration policies of rich EU countries
he said.
According to him, Sweden, which has been leading the EU for six months, has proposed legal solutions to "enrich other EU countries" with migrants who were "invited in recent years by rich EU countries", and today these countries – he said – a huge problem they can't deal with.
Ziobro said that Sovereign Poland is taking the initiative to pass a resolution of the Sejm, which "will be an opportunity to strongly express the opposition (…) of all political forces to such ideas of the Eurocrats."
Deputy Climate Minister Jacek Dekora, spokesman for Sovereign Poland, said the draft resolution will be presented to the Sejm on Monday. As he added, the draft resolution should call on all political forces, European and EU bodies to withdraw from forced relocation.
Migration Pact. Relocation or punishment
Interior ministers meeting in Luxembourg on Thursday have adopted a negotiating position on the reform of migration rules in the EU after several hours of negotiations. Poland and Hungary voted against support for the so-called migration pact. This position will form the basis for negotiations between the Council Presidency and the European Parliament.
so-called The Migration Pact includes the system of "compulsory solidarity". It means that while "no Member State will ever be obliged to relocate", "an annual minimum number of relocations will be set from the Member States from which most people enter the EU to Member States less exposed to such arrivals".
This number was set at 30,000. However, the minimum annual number of financial contributions is set at 20,000. euros for moving. These numbers can be increased if necessary and account is also taken of situations where no need for solidarity is foreseen in a given year. This means de facto, as a senior EU diplomat who took part in the negotiations explained to PAP, a choice between the relocation of migrants and a financial counterpart in the event of a lack of willingness to take them in.
READ ALSO:
— Prime Minister: Poland will not allow smugglers to dictate EU conditions. We do not allow forced immigration
— OUR INTERVIEW. Fri. Prof. Waldemar Cisło: The misfortunes of migrants are used as a political "stick" to beat Poland
– ONLY HERE. Tarczyński on the migration pact: they will not intimidate us. We will not bear the cost of Germany's or France's repentance
— OUR INTERVIEW. Waszczykowski: Forced relocation is de facto resettlement! We Poland have had disastrous experiences in this regard
— OUR INTERVIEW. What: The Migration Pact is treaty fraud and racism. The EU distinguishes between war refugees and illegal immigrants
– ONLY HERE. What to do with the Migration Pact? Sawicki presents a plan: the Polish government should bill the EU for refugees from Ukraine
olk/PAP/Twitter
Source: wPolityce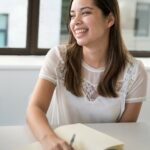 Emma Matthew is a political analyst for "Social Bites". With a keen understanding of the inner workings of government and a passion for politics, she provides insightful and informative coverage of the latest political developments.