A new "togamars" is coming! This time, however, the judges will not pretend that some imaginary human rights and "unshakable" principles of the rule of law are involved. Representatives of the extremely politicized association "Iustitia" are directly expressing their support for Donald Tusk and will march through the streets of Warsaw under his flag on Sunday. Payment of political overarching bills and a chance for revenge? There are many clues to that.
READ ALSO: WE REVEAL. The "caste" is kind to pedophiles. Behind the scenes of shocking verdicts for degenerates from Krapkowice. The horror of children continues
Already the weekend appeal of "Iustitia" regarding the law on the Committee on Russian Influence was a clear signal that some judges are very comfortable under the wing of Donald Tusk. By the way, we could learn that Polish politics is similar to that of Russia and Belarus. Paradigm, in the context of the fact that "Iustitia" does not censure judges who openly violate human rights in Russia and Belarus and issue political condemnations of local oppositionists.
(…) the provisions of the law are imprecise and general, which entails a risk of serious misuse. That the law can be used in an election campaign evokes the worst associations with the norms that apply in Russia or Belarus, where the state apparatus is used to fight political opponents and its own citizens
rumbles the "caste" of the judges and looks like a bizarre "argument" about the alleged Polexit.
(…) the act is contrary to the rules in force in the European Union. The Association "Iustitia" has been warning for years against the legal "Polexit". When this law comes into force, there will be no place for our country among civilized countries united around European values. At best, it leads to further sanctions for violations of the rule of law, with a fine of more than half a billion euros being a trifle so far. In the worst case, it will actually push Poland out of the EU, which will pose a real threat to Polish women and men in the current geopolitical situation
– lament the members of "Iustitia".
They will follow Tusk's march. What were they promised?
This litany is concluded by numerous submissions from representatives of the "caste" of judges and their assistants in political litigation. Judge Michał Laskowski, one of Prof. Małgorzata Gersdorf, already announces that she will appear at the march on June 4.
As a civilian, I am going to march on June 4, because I don't know how else to protest
– "Citizen" Laskowski, having forgotten that he is a judge and absolutely obliges him, wrings his hands Article 178 of the Constitution, which speaks of the apolitical nature of judges:
A judge may not be a member of a political party or trade union or engage in public activities that are incompatible with the principles of independence of courts and judges.
Elimination and Verification
And so goes this political merry-go-round of judges' robes, much to the delight of the opposition and silent disapproval of the most honest judges. So Judge Laskowski will be marching along with Donald Tusk along with other justices. Perhaps Judges Juszczyszyn and Żurek will once again applaud their pet and pay him another faithful tribute. However, there is a method to this madness. The point is that Donald Tusk, if he succeeds in defeating the United Right, of course, would leave the "caste" as it was. That he would agree to a lynching, which today is being prepared by part of the highly politicized judicial environment. It is about getting rid of the "difficult" judges and those who have become so through the participation of the "new" composition of the National Judicial Council. Can several thousand judges be dismissed? Of course not, but that's not really the point. A few dozen, maybe several hundred, will be fired, others will be demoted, deprived of their positions in the courts, dismissed from delegations to the Ministry of Justice (before 2015, such delegations to the "caste" were not affected). What about the rest? He will start to get scared. A possible "threat of verification" will hang over each of those who have entered the profession thanks to the current composition of the National Judicial Council, over all judges nominated by President Andrzej Duda. Paralyzed with fear, they will be easy prey for toga politicians. They will know that their promotion and conviction itself depend on the "judicial group in power". This is enough to completely subordinate the judiciary. And then there will be punishments on right-wing politicians, on conservative journalists (as it happened with Magdalena Ogórek, Rafał Ziemkiewicz and (a few years ago) with yours truly). That's what this party is all about. After all, Tusk will have to pay off this "debt" one way or another.
Source: wPolityce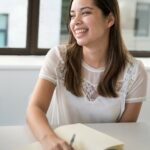 Emma Matthew is a political analyst for "Social Bites". With a keen understanding of the inner workings of government and a passion for politics, she provides insightful and informative coverage of the latest political developments.