On Friday, the Sejm voted against the Senate's resolution to reject the bill establishing a committee on Russian influence. The defeat of the opposition could be followed closely by the leader of the PO, Donald Tusk, who appeared in the Sejm that day.
454 deputies took part in the vote; the absolute majority was 228 deputies. There were 234 deputies "for" the rejection of the Senate resolution, 219 against – 1 abstained.
READ ALSO:
— Defeat of the opposition in the vote on the committee for Russian affairs. What position did certain clubs and circles occupy in the Sejm? ACCOUNT
– A stampede on the platform. PiS spokesman: I am amazed at the panicked reaction of Tusk and PO politicians to the verification commission bill
— The Sejm rejected the Senate's objection to the Russian influence bill! The voting process was observed on the spot by Donald Tusk
The bill on the appointment of a committee on Russian influence now goes to the office of President Andrzej Duda.
Tusk's presence didn't help
The presence of Donald Tusk apparently did not help the opposition. The leader of the PO kept a close eye on the vote.
However, the former prime minister could not count on an ovation. He received very different reactions from parliamentarians.
To Berlin!
– such exclamations were heard in the plenary hall at the sight of Tusk.
Source: wPolityce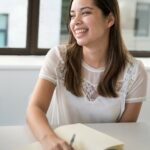 Emma Matthew is a political analyst for "Social Bites". With a keen understanding of the inner workings of government and a passion for politics, she provides insightful and informative coverage of the latest political developments.