"Grandma's "reproduces the stereotype that a woman should take care of a child, and we cannot always expect that from them – believe the politicians of the left, Robert Biedroń and Magdalena Biejat, who emphasize that the systematic lack of nurseries and kindergartens is a problem.
The head of the civic platform, Donald Tusk, on a tour of the country last week offered a 'grandmother's' allowance, ie PLN 1,500 a month for every woman who wants to return to work after maternity leave; the allowance would help pay for childcare.
"

It needs to invest in nurseries and kindergartens."

New Left co-chair Robert Biedroń stressed in an interview with PAP that the left believes in a state where daycare centers and kindergartens should be built.
And don't give it to the free market, because the market in Poland hasn't regulated it for years
– added.
As far as access to nurseries and kindergartens is concerned, we are at the very end of the European Union and the state should – instead of introducing further benefits – invest in nurseries and kindergartens
he pointed it out.
Another problem is the role of women
– emphasizes the politician from the left.
It cannot be the case that women are always expected to provide care. Women have the right to decide on their lives, on their professional career, and it cannot be that the state will transfer the responsibility for raising grandchildren to grandmothers, and grandmothers today, as they are, raise their grandchildren, but if they don't want to, then they shouldn't be expected to do it, for nurseries and kindergartens should fulfill this function, especially
– added.
"

Bullet in the Fence"

According to Samen party co-chair Magdalena Biejat, the idea of ​​a "grandmother" is a "ball in the fence" and "completely ignores the problems of women and families".
Today we have a situation where we need more places in nurseries and kindergartens, we need support for women in the labor market
said Beyat.
The obstacle here is not the fact that they do not receive extra money, but the obstacle is the lack of development of the system of places for children under the age of three, because even in those municipalities where, by some miracle, such a nursery , there are still no places for volunteers
she added.
We also fight against discrimination against mothers in the labor market. Recent studies by the Polish Economic Institute have shown that almost 1/5 of women face discrimination, lose their jobs or earn less because they are mothers, and no amount added to them worth PLN 1,500 per month will improve their situation
emphasizes the Member of Parliament.
Biyat ruled that the idea of ​​"grandmother" is discriminatory.
It shifts the responsibility to women and grandmothers, repeats the stereotype that a woman should take care of a child, and fails to address the problem that many grandmothers do not live in the same city as their children and grandchildren.
she added.
To justify his proposal, Tusk said women very often want to go back to work after having a child, but they can't, mainly because they have no one to leave the child with or because there is no money for a nursery . He pointed out that a two- or three-year work break often becomes a lifelong break because, among other things, women lose their qualifications. He stressed that the PO wants women in the new system to be able to choose whether to stay at home or go back to work when they become mothers and only when they want to.
Tusk felt that introducing "grandmother" would be a win-win situation.
The mother goes back to work when she wants, she has some more money, she shares this money so that the child can be taken care of. And from the point of view of all of us as a whole of the state, nobody loses because when (a woman) goes back to work, she's going to pay different contributions, they're going to flow back into the budget in more or less the same amount, or even more than PLN 1,500
– said the head of the PO.
kk/PAP
Source: wPolityce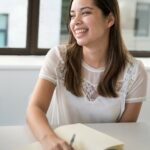 Emma Matthew is a political analyst for "Social Bites". With a keen understanding of the inner workings of government and a passion for politics, she provides insightful and informative coverage of the latest political developments.