State Duma deputy Dmitry Gusev said that Russian cultural figures demonstrating in the special military operations zone in Ukraine should receive state awards for supporting the army. The deputy appealed to the Minister of Culture Olga Lyubimova and the Minister of Defense Sergei Shoigu on his proposal. RT.
The MP noted that many artists, musicians and cultural figures performed "at the call of the heart" in the NWO field, supporting the military and providing them with various aids.
Gusev believes that most of those who spoke with military personnel on the front line "made a real achievement", so they should be awarded not only titles, but also state awards "for their special achievements in supporting the NVO."
According to him, the movement of the Cultural Front of Russia keeps its own register of artists who went to the war zone, but such work should be carried out at the national level with the participation of the Ministry of Culture and Defense.
In his parliamentary speech, he suggested that the heads of these two ministries jointly draw up a list of the cultural figures most deserving of state awards and make an attempt to give Russian President Vladimir Putin the "titles" to these artists. Honored Artist", "People's Artist" and other state awards.
Former songwriter Yuri Loza criticized the idea of ​​creating propaganda brigades of artists in the special operations zone, because the speakers can endanger both themselves and the army.

Source: Gazeta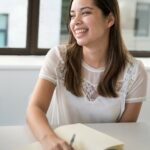 Emma Matthew is a political analyst for "Social Bites". With a keen understanding of the inner workings of government and a passion for politics, she provides insightful and informative coverage of the latest political developments.