"PiS decided to turn the most holy Pole into a baton for the opposition," said Bartłomiej Sienkiewicz on TVN24's program "Kropka nad i", referring to the vote on defending the good name of St. John Paul II.
The former head of the Home Office in Donald Tusk's government began his appearance on the program by answering the question "why does he hate PiS".
For starters – for starting Poland against Poland and building the deepest division in our society, probably since World War II
– he said.
He then addressed the issue of one opposition list.
Whenever a question is asked about one list, either the person being asked is applauded or the answer we give. (…) It is the will of my constituents that there should be one list. (…) We value a joint list and it is not my role to critically assess potential coalition partners. The essence of a joint list is that we communicate. If PSL has an internal problem, I think Chairman Kosiniak-Kamysz's authority will weigh in favor of one list. (…) There are differences, some also have to do with the value system, but politics can sometimes cross these barriers
he said.
I firmly believe that if we have a democratic system, the parties have a number of voters, those voters say they want one list, then the parties must submit to it
– added.
If the opposition does not start from the joint list, the smaller parties will bear the consequences, according to Sienkiewicz.
The punishment will be at the ballot box. (…) I believe this one list can be put together
he said.
He then attacked the President of Law and Justice.
For eight years now, Kaczyński has been doing everything possible to turn Poland into an authoritarian country
– said Bartlomiej Sienkiewicz.
Attack on John Paul II
When asked about the law protecting the good name of St. John Paul II, Sienkiewicz replied:
PiS decided to turn the most sacred Pole into a baton for the opposition. Is there anything more stupid and disgusting that can be done in politics? Oh no.
When asked by the host about Archbishop Jędraszewski's words about the second attack on the pope, Sienkiewicz proceeded to attack again.
I don't care about Catholic ayatollahs and their voices. Mr. Bishop Jędraszewski is one of the most disgusting types of the Polish Church
said the MP.
As you can see, when the political situation becomes increasingly unfavorable for the PO, Sienkiewicz is left with only ad personam attacks.
READ ALSO: Donald Tusk is not the first time he threatens potential partners. Should this be a collaboration? Doubtful
mly/tvn24
Source: wPolityce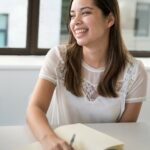 Emma Matthew is a political analyst for "Social Bites". With a keen understanding of the inner workings of government and a passion for politics, she provides insightful and informative coverage of the latest political developments.