PSL Senator Jan Filip Libicki decided to explain his words in an interview with Robert Mazurek on RMF FM. He posted the correction on his Twitter account.
PSL politician Jan Filip Libicki shared with listeners of RMF FM an unusually honest opinion about the justice system in Poland. He said that "the judiciary is more likely to be on the side of the opposition to PiS", the more suspicious the case of Włodzimierz Karpiński, as even "courts favorable to the opposition" decided to impose a three-month arrest on him .
A few hours passed and probably the farm senator had to closely monitor the reactions on the Internet, or someone from his political circle pointed out the "inappropriateness" of the words spoken, because he decided to post a correction.
A clarification of today's #RozmowaRMF with @wina_Mazurka: the courts are on the side of the opposition. Because the opposition defends the Constitution, independent courts and independent judges. Judges as a group defend the same just causes. It is difficult not to be on the side of the opposition
– wrote Jan Filip Libicki.
It is interesting that when it comes to assessing the quality and independence of the judiciary in Poland, the reaction of the opposition to any slips of the tongue, understatements and corrections is probably the quickest of all the topics covered in the Polish public debate. It is possible that "total opposition" politicians will find it increasingly difficult to review the work of the judiciary as former and active politicians risk being arrested for corruption.
READ ALSO:
— Libicki: The judiciary is quite against PiS and if the court gives Karpiński three months in custody, there is something to see there
"Lawyers are not afraid of 'caste'! There are more candidates for the position of judge. Dr. Piebiak: They do not succumb to cheap propaganda
— There is a court ruling regarding the former Treasury Secretary in the Tusk government. Włodzimierz Karpiński will be arrested for 90 days!
pm/Twitter
Source: wPolityce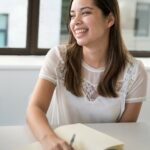 Emma Matthew is a political analyst for "Social Bites". With a keen understanding of the inner workings of government and a passion for politics, she provides insightful and informative coverage of the latest political developments.