The US State Department has approved the sale of 18 HIMARS launchers and munitions to Poland for $10 billion, the Pentagon's Defense Security Cooperation Agency (DSCA) reported Tuesday. The order includes 45 ATACMS missiles and more than 1.5 thousand. sets of other projectiles. This information was announced in the evening at the "Man of Freedom of Tygodnik Sieci" award gala by Deputy Prime Minister, Head of the Ministry of National Defense Mariusz Błaszczak.
According to the DSCA announcement, the order includes 18 HIMARS launchers, 478 launch payload kits, 45 ATACMS missiles with a range of 300 km, 461 sets of GMLRS-AW precision missiles (with warheads containing 182,000 tungsten balls), 521 sets of GMRLS-U (with high-explosive warheads) and 532 sets of extended-range GMLRS missiles up to 150 km (GMLRS-ER AW), as well as spare parts, training missiles and logistics services.
Each missile set (except ATACMS) consists of six missiles. The estimated cost of the transaction is $10 billion.
The proposed sale will help meet the Polish Army's goals of modernizing capabilities and further improving interoperability with the US and other allies.
– stated in the statement.
A source in Congress told PAP that parliament had already been notified of the intention to sell HIMARS.
This is the second order for HIMARS rocket artillery systems placed by the Polish government. In 2019, Poland ordered 20 launchers and deliveries are expected to start this year.
Last year, the Minister of National Defense Mariusz Błaszczak announced that he had originally submitted a request for the purchase of 500 HIMARS launchers, but as it turned out, such an order exceeded the capabilities of the system manufacturer Lockheed Martin. Instead, the Polish government placed an order for 288 analog Korean K239 Chunmoo systems.
Deputy Prime Minister Blaszczak has!
Information on the approval of the sale of HIMARS was announced in the evening at the gala of the "Człowiek Wolności Tygodnik Sieci" award by Deputy Prime Minister, Head of the Ministry of National Defense Mariusz Błaszczak.
This year's winner of the nation said in his speech about strengthening the Polish army:
In the coming hours, the US State Department will issue a positive opinion on the sale of the HIMARS system, further HIMARS squadrons for the Polish army.
READ ALSO: OUR NEWS. Deputy Prime Minister Błaszczak: In the next few hours, the US will issue a positive opinion on the sale of HIMARS to Poland
olnk/PAP/wPolityce.pl
Source: wPolityce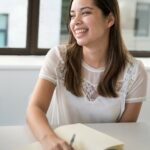 Emma Matthew is a political analyst for "Social Bites". With a keen understanding of the inner workings of government and a passion for politics, she provides insightful and informative coverage of the latest political developments.