Polish Prime Minister Mateusz Morawiecki said at a conference on support for Ukraine in Warsaw that Europe is overly dependent on Russian fuel because of its weakness. DEA News.
"The West has traded the struggle for freedom for contracts with Russian oligarchs," said Morawiecki.
The head of the Polish government added that because of his weakness, Europe is returning "like a drug addict" for more, and accepting all kinds of fuel costs.
According to the politician, the European Union faces a choice – the victory of Russia and the defeat of the West, or the "renaissance of Western culture".
Morawiecki is confident that a struggle is underway to establish a new world order. He also said that Poland is ready. take responsibility for its formation.
Also Prime Minister of Poland gave an ideaEurope's cooperation with Russia seemed cheap and efficient until the gas contracts turned out to be "a deal where Europe sold its soul."

Source: Gazeta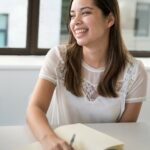 Emma Matthew is a political analyst for "Social Bites". With a keen understanding of the inner workings of government and a passion for politics, she provides insightful and informative coverage of the latest political developments.