Foreign ministers of ASEAN member countries, criticizing the demonstrations with the burning of the Qur'an in Sweden, Denmark and the Netherlands, transmits TASS. According to the agency, the parties issued a joint statement condemning such actions as part of the talks in Jakarta.
"Last month, we condemned in the strongest terms the actions of far-right and far-right politicians in some countries to burn the Qur'an and damage its sanctity. This blasphemy harms and casts a shadow on religious tolerance.
As noted in the text, the foreign ministers of ASEAN countries called for a more responsible approach to "freedom of speech", whose protection some European countries have declared permission to commit acts that disrespect the Qur'an.
Danish-Swedish radical politician Rasmum Paludan burned the Koran for the first time in front of the Turkish embassy in Stockholm on January 21. The scandalous politician announced that he would do this "every Friday" until Ankara stops preventing Sweden from joining NATO. Already on January 27, he confirmed his words by burning the Qur'an in Denmark. Later, a similar action was taken in the Netherlands.
Earlier, the Chairman of the Federation Council Valentina Matvienko, the Russian senators impulse European parliamentarians will publicly condemn the burning of the Qur'an in Sweden and the Netherlands and bring the perpetrators to justice.

Source: Gazeta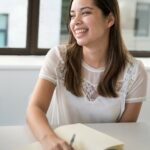 Emma Matthew is a political analyst for "Social Bites". With a keen understanding of the inner workings of government and a passion for politics, she provides insightful and informative coverage of the latest political developments.