Russian President Vladimir Putin said at a meeting with representatives of public patriotic and youth organizations in Volgograd that the memory of the victims of German fascism is fading from the existing elite in Germany.
During the meeting, one of the participants told the President about the medal of the Tula Red Army soldier, which was found by a German citizen and transferred to Russia. The young man expressed his hope that the head of the Tula region will be present at the ceremony of handing over to the relatives of the owner of the medal.
In turn, the head of state noted that a simple citizen of Germany respects Russia and the heroes of that time.
"In this context, I would like to say that in Germany they remember this and that the first victims of German fascism were only German anti-fascists, and the preservation of such a memory is very good for ordinary citizens," Putin said. "Unfortunately, that memory seems to be eroding among today's elites.
The head of state also promised to ask the governor of the Tula region to attend such an event.
February 2 Putin reached He went to Volgograd to participate in the commemoration of the 80th anniversary of the victory of the Red Army in the Battle of Stalingrad.

Source: Gazeta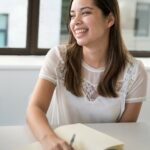 Emma Matthew is a political analyst for "Social Bites". With a keen understanding of the inner workings of government and a passion for politics, she provides insightful and informative coverage of the latest political developments.