Thursday's "Gazeta Wyborcza" reported that three popular local government officials: mayors, vice presidents and starosts will be included in the KO's electoral lists in every Sejm constituency. Activists of the self-government movement Yes! For Poland. On the other hand, we read in today's "Rzeczpospolita" that the participation of local government officials in the election game can cause a lot of confusion.
Will local governments participate in the election game?
red. Michał Kolanko writes that the Sejm is currently discussing the creation of the EPP Plus coalition, which would consist of the Civic Platform, the Polish People's Party and the Yes! For Poland by Rafał Trzaskowski. Rzeczpospolita would conduct SW Research research for the Yes! For Poland, from which follows that "Local government officials can count on a double-digit result in the election — if their lists were counted separately."
In this poll, PiS can count on 22 percent, Civic Coalition on 17.4 percent and the local government movement Yes! For Poland – on 10.7. Further places are: Poland 2050 by Szymona Hołownia – 9.1 percent; Konfederacja, who has 9 percent in this survey, left – 7.1 percent. PSL is below the threshold with a result of 2.6 percent.
we are reading.
The survey also shows that no less than 65.7 percent. of respondents believe that Polish local governments should have their political representation in the Sejm.
READ MORE:
– Marshal Grodzki: If coalition talks fail, PO will likely take on the burden of individual victory
– Senate pact without politicians from Hołownia? They would be replaced by local government officials. 'During the talks, Poland was warned about 2050'
– The opposition's fratricidal battles are gaining momentum! Kurski: "Hołownia breaks the unity." There is also the voice from the other side. Sharp dispute in the pages of "GW"
kk/"Rz"
Source: wPolityce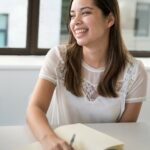 Emma Matthew is a political analyst for "Social Bites". With a keen understanding of the inner workings of government and a passion for politics, she provides insightful and informative coverage of the latest political developments.